India: Ban on 108 Imported Arms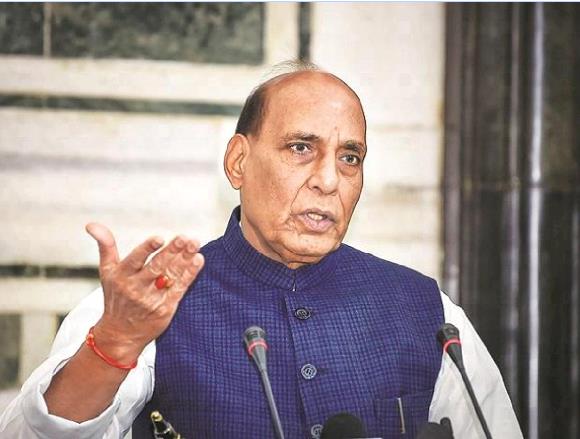 The second arms embargo list of 108 imported items has been issued by the Indian Ministry of Defense, described as its second Positive Indigenization list. The list includes different platforms, systems, and weapons. The promotion of defense exports and an effort to achieve self-reliance was the main aim behind the issuance of this list. The second list contains the systems and weapons that are currently being manufactured on a development and trial basis and can be translated into firm orders in the future. According to the Indian Ministry of Defense, the Ban on 108 Imported Arms will not only boost the investment to the domestic Research and Development for enhanced technology and manufacturing capabilities but also shows the potential of the domestic defense industry.
The implementation of the second list will be carried out from December 2021 to December 2025. Several platforms and weapons are planned to be manufactured according to this list, including single-engine light helicopters, next-generation corvettes, medium power radars for mountainous terrain, fixed-wing mini UAVs, land-based medium-range surface to air missile system, airborne early warning and control system, battlefield surveillance radars, and mine protected combat vehicles for infantry units and anti-material rifles.
The bulk of the second list's products are accessories and subsystems for weapons and platforms that are already produced in India. It is not possible to consider these items as big-ticket defense products. Individual underwater breathing apparatuses, switchboards, and power distribution systems for ships, high altitude water purification systems, steering gear for destroyers and frigates, fire detection and suppression system, and drop tanks for Mirage 2000 fighters and Jaguars were included in these items.
The first list was issued in August 2020 by the Ministry of Defense. It included weapons systems like assault rifles, artillery guns, ammunition, sonar systems, transport aircraft, conventional diesel-electric submarines, radars, shipborne cruise missiles, and communication satellites. According to Jayant Damodar Patil, who is the head of the society of Indian Defense Manufacturers, the second list of banned armaments is an indication of the confidence put forth on the defense industry from the armed forces and government of India to fulfill India's security environment.