India Issues Ban on 108 Imported Arms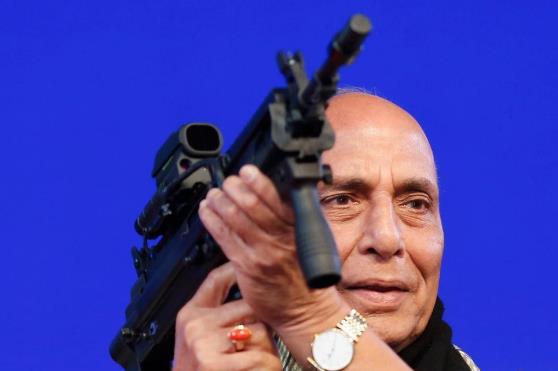 The Indian government on May 31 issued a new Ban on 108 Imported Arms. The new list is built upon the first list issued in August 2020 called the 'negative import list.' The Ministry of Defense issued the notification and described this arms embargo as "Second Positive Indigenization List." The second list covers 108 defense sector items, mainly weapons, systems, and platforms. The move is a part of Prime Minister Narendra Modi's Atmanirbhar Bharat Abhiyan (Self-Reliant India Movement).
The central government had previously promulgated the first list in August 2020, banning the import of 101 defense-related items. The embargo kicked in for different items between 2020 and 2025. It ensured those systems and armaments could not be imported by the armed forces. Additionally, the imports would be curtailed in a phased manner, and an indigenous capacity would be built to design and manufacture those items, thus significantly enhancing the capabilities of local industries.
The second list notified by MoD primarily targets those weapons/systems which are currently being developed and are undertrials in the Indian markets. The new list would be implemented from December 2021 to December 2025. The list aims to reinvigorate the potential of the local defense industry and boost domestic Research and Development by directing huge investments into technology and manufacturing capabilities. It seeks to bolster the production of several defense sector products, including several military systems such as specified types of helicopters, next-generation corvettes, airborne early warning and control (AEW&C) systems, medium power radars for mountains, tank engines, the medium-range surface to air missile systems and anti-material rifles.
As noted by an analyst, most items targeted in the second list are subsystems or accessories for weapons and platforms manufactured in India and are not big-ticket defense items. The move is indicative of the government's and armed forces' confidence placed on the local industry to deliver cutting-edge defense technology for Indian security requirements. The Indian government wants to decrease its reliance on the import of arms and build sufficient capacity to promote defense exports. The list provides ample and long-term opportunities to create momentum in the indigenous arms market.
MoD plans to expend $10 billion annually for the acquisition of armaments manufactured in the local defense industry. Generally, it is a broader move by the Modi government to spur the Indian economic engine by catering to arms needs through domestic investment and purchase, stimulating technology adaptation, and promoting defense exports.