India Reports Defence Export and FDI Increases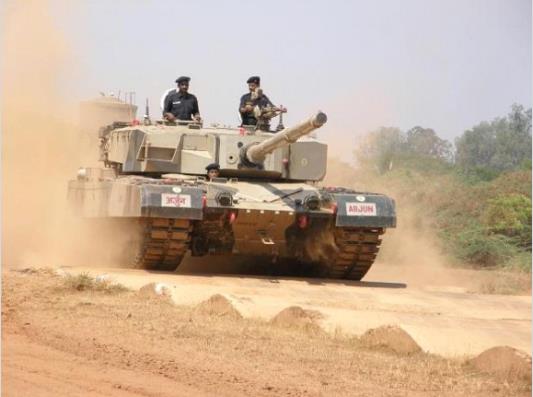 In terms of employment, the Indian defense manufacturing industry is a large contributor to the country's economy. There is every reason to believe that Defence Export and FDI will rapidly accelerate with heightened concerns about national security. Because of the continuing territorial disputes with Pakistan and China over the sovereignty of the disputed region of Kashmir and the Northeastern State of Arunachal Pradesh, respectively, India's need for military weaponry has increased. For the previous five years, India has been among the top five nations that purchase defense equipment to obtain a technical edge over China and Pakistan. To meet the modernization goals for the armed forces while also reducing dependence on foreign help for military procurement, many steps have been launched by the government to stimulate 'Make in India' operations by offering policy assistance.
Market Dynamics:
Between 2016 and 2020, India's defense manufacturing industry grew at a CAGR of 3.9 percent. The Indian government has set a goal of US $25.00 billion in defense output by 2025 (including US $5 billion from exports by 2025). In 2019-20, India's defense exports were projected to total $1.29 billion. The value of India's defense imports was $463 million in FY20 and is predicted to be $469.5 million in FY21. In the previous two years, the country's defense exports have grown significantly. In the next five years, India hopes to sell military weapons worth $5 billion. As of 2019, India ranks 19th among the world's top defense exporters, with defense items exported to 42 nations. In a parliamentary response, the Indian Minister of State for Defence Shripad Naik said that the sales number is based on the value of authorizations and licenses awarded to Indian state-owned defense industries and private-sector corporations from the fiscal year 2015-16. According to Naik's data, the value of export authorizations has more than quadrupled during 2015-16.
Government Initiatives:
The government established the 'Defence Production and Export Promotion Policy 2020′ to add momentum to the 'Atma Nirbhar Bharat initiative, which seeks to promote self-reliance in defense manufacturing. To reach the turnover of one lakh seventy-five crore rupees (US $25 billion) which include the export of 35 crore rupees (US $5 billion) in aerospace and defense products and services by 2025, the ministry has a target of this size. As part of the 'Make in India' program, the Indian Defence Minister Mr. Rajnath Singh released a new version of the Defence Research and Development Organization (DRDO) Procurement Manual on October 20, 2020, designed to promote the participation of small businesses and start-ups in R&D for achieving the 'Atmanirbhar Bharat' goal. Plans have been drawn up to create new infrastructure, including a defense park in Kerala, that will be used to produce military equipment for the armed services. The project aims to promote small and medium-sized enterprises and help forward the "Make in India" campaign.
As part of efforts to improve overall defense land management, the Department of Defence, in collaboration with the DGDE and Armed Forces, built a land management system (LMS) in November 2020. At Aero India 2021 in Bengaluru, the Defence Research and Development Organization (DRDO) handed up Licensing Agreements for ToT (LAToT) for 14 DRDO created technology to 20 firms in February 2021. The Indian government granted the following FDI restrictions in September 2020 to expand defense production in India and make the nation a trustworthy weapon supplier to friendly nations. For new licensees, FDI is authorized up to 74 percent via the automated method; FDI over 74 percent must be approved via the government. Existing licensees may add up to 49 percent additional foreign investment by filing change/transfer declarations within 30 days. At Aero India 2021 in February 2020, Defence Minister Mr. Rajnath Singh promised a reduction in defense imports of at least US $2 billion by 2022. The defense ministry believes that the domestic sector might get contracts worth Rs. 4 lakh crore (US $57.2 billion) during the next 5-7 years.