Iran Inducts Frigate, Minesweeper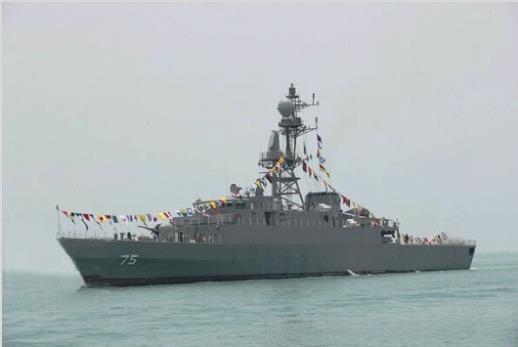 The Iranian Navy has introduced two new locally manufactured naval platforms into its fleet, Dena destroyer, and Shahin minesweeper. According to the details issued by Iranian state media IRNA, the Dena destroyer was the fifth project of its kind. The other four ships are already inducted into the Iranian naval fleet. Iran President Hassan Rouhani hailed the induction, saying that the defense ministry has reached a major achievement in producing two ships for the Islamic Republic of Iran, the destroyer Dena and a minesweeper. The two new vessels joined the Iranian navy fleet under the command of President Hassan Rouhani. Various top military officials attended the induction ceremony.
DENA Frigate:
The 1,500-ton light frigate 'Dena' is the country's fourth built under Project Mowj. The project was delayed since the 2000s, notably because of the need to change some parts due to the sanctions on Iran. The project Mowj is built having few notable differences from one another, while the major equipment stays the same. Like its earlier versions, Dena is equipped with four Noor or Ghader SAM launchers, two Mehrab anti-aircraft missile launchers, two 324-mm torpedo launchers, and a 76-mm Fajr 27 artillery gun. In addition, the ship is also equipped with 23mm artillery and a 40mm Fath artillery system. The fire control system is meant to identify 40 targets and can deal with more than five targets at one time.
Shahin Minesweeper:
Meanwhile, the Shahin minesweeper was developed by the Iranian naval forces and experts in the local Marine Industries Organization. Shahin is equipped with a high-tech navigation system and can tackle a wide range of sea mines. Both the ships can sail 14,000km away from Iran's maritime domain and will need no docking in the ports of foreign countries.