Luxembourg's Minister of Defence (MoD), François Bausch, inked a Letter of Intent (LOI) yesterday with Skydweller Aero and Leonardo to evaluate future collaboration options including the Skydweller Unmanned Aircraft System (UAS).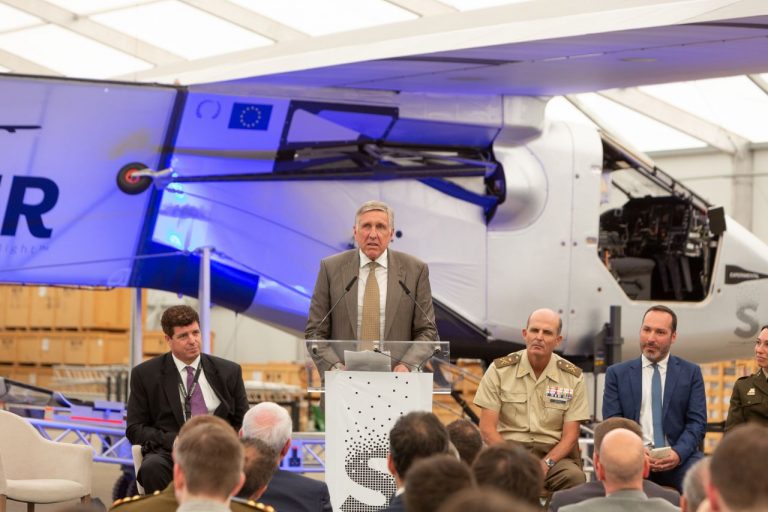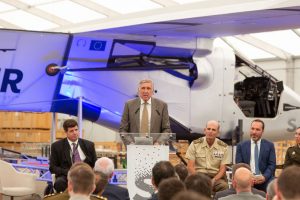 The Luxembourg DoD will at first aide in the transportation of a Skydweller aircraft from Albacete, Spain, to the Caribbean for long-endurance flight testing and demo operations, in support of Skydweller Aero's contract with the United States Department of Defense (DoD) to illustrate zero-emission, long-endurance flight for military applications.
Skydweller is the world's first solar-powered, all-electric Uav Aircraft designed to transport huge and heavy cargo over long ranges with extreme endurance. Skydweller Aero, a US/European start-up, is actively developing the aircraft. Leonardo is Skydweller's principal industrial partner and a strategic investor in the firm. With reference to the Skydweller project, Leonardo acts as the major interface and prime contractor for Luxembourg's Directorate of Defence.
The partnership's goal is to facilitate the development and deployment of the world's first mission-capable, solar-powered, autonomous aircraft. The document outlined opportunities for identifying areas for cooperation in the development and demonstration of the Skydweller in combination with Leonardo's ISR equipment and associated capability centred on ISR mission sets.
"The Skydweller platform is a novel initiative in the Intelligence, Surveillance, and Reconnaissance (ISR) framework, in which Luxembourg Defence has been working for decades in the Land, Air, and Space sectors. "This initiative is entirely in line with the Luxembourg Ministry of Defence's objective to decarbonize the military, to decrease military emissions and reliance on fossil fuels, and therefore to minimise the sector's carbon footprint," said Luxembourg MoD François Bausch. "Moreover, encouraging the development of green dual-use projects such as Skydweller would have a long-term positive influence on civil aviation, which is another of my political interests and duties."
This collaboration illustrates Skydweller and Luxembourg's Directorate of Defence's shared ambition in the building of the Skydweller platform to offer this mission-capable, sustainable ISR technology to the US DoD and its partners," stated Skydweller CEO Dr. Robert Miller. "We are particularly thankful to Luxembourg's Defence Directorate for their significant assistance to our initiative."
"With a long history of developing and integrating manned and unmanned ISR systems, Leonardo plans to provide a new category of durable and sustainable technologies to such a key sector." Leonardo's Senior Vice President of Unmanned Systems, Laurent Sissmann, stated. "As a strategic and industrial partner of Skydweller, we are thrilled to rely on the support of the Luxemburg Directorate of Defence and the Luxemburg Defence's expertise in ISR-related matters for the research and development and flight-test campaign of such a game-changing potential as Skydweller." We sincerely believe that the Luxembourg MOD and Leonardo share the concept that Skydweller is a one-of-a-kind undertaking in which sustainability and ISR capabilities actually complement and support each other."