Saudi Arabian Military Industries (SAMI) Joins Istanbul Defense Show for the First Time Since 2017 Launch, Representing Saudi Pavilion with Major International Presence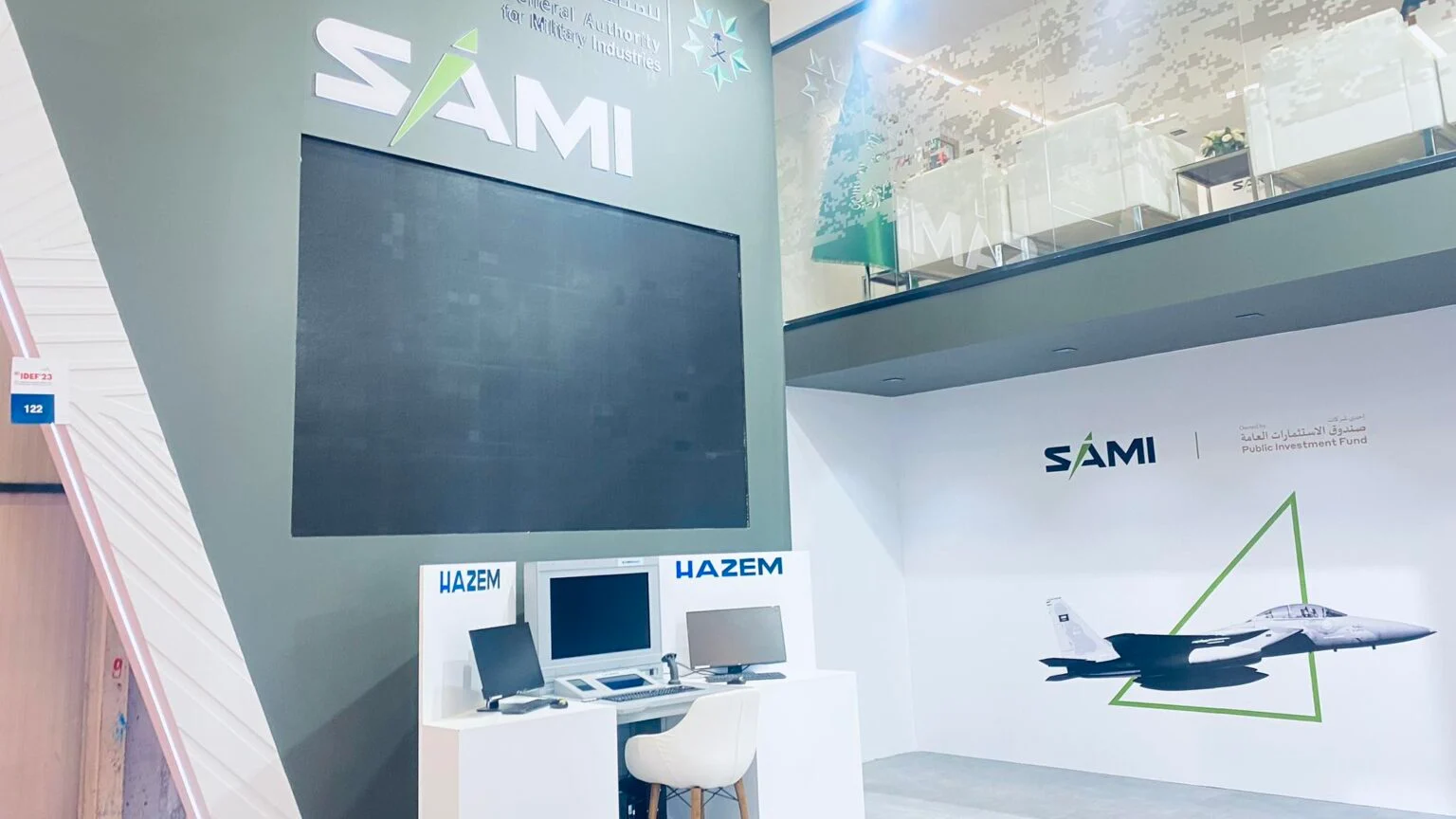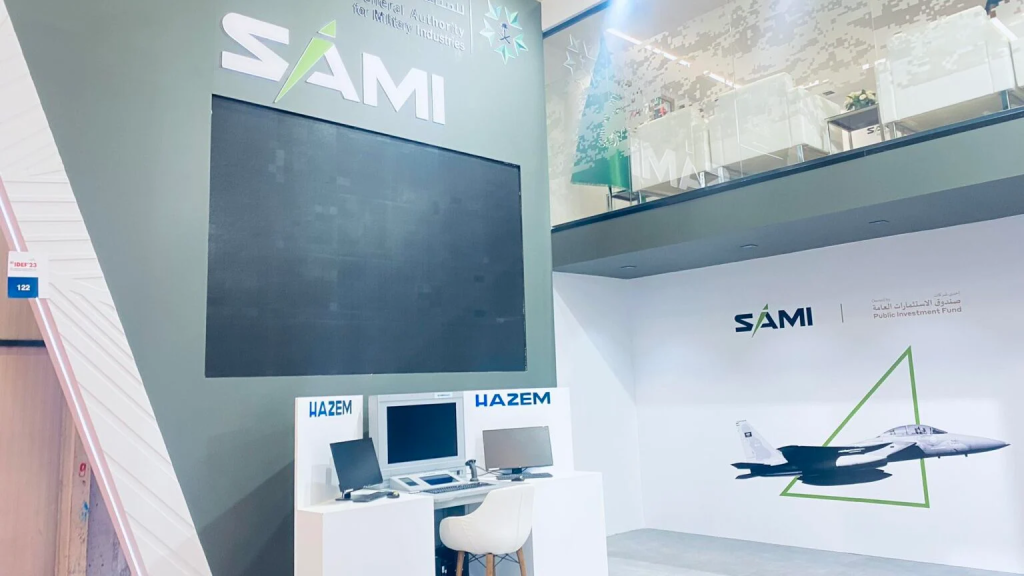 Saudi Arabian Military Industries Hazem combat management system on display at IDEF 2023 in Istanbul, Turkey. (Agnes Helou / Breaking Defense)
ISTANBUL — This year marks the first time that the major Saudi defense firm, SAMI, is showcasing its products at an international arms show in Istanbul, signaling the strengthening ties in the defense industry between Turkey and Gulf nations. This comes after a friendly visit by Turkish President Recep Tayyip Erdogan to the region.
SAMI's booth is part of the extensive Saudi Arabian pavilion, which holds a prominent position at the show. Other entities like the kingdom's General Authority of Military Industries (GAMI), the upcoming World Defense Show, and Intra technologies are also participating in the defense exhibition in Istanbul. The United Arab Emirates (UAE), a regular participant in the show, unveiled new capabilities, hinting at a potential customer base in Ankara.
Geopolitical analyst Theodore Karasik points out that the recent visit of the Turkish president to Saudi Arabia and the UAE lays the groundwork for future collaboration between SAMI, GAMI, UAE defense entities, and Ankara. Such efforts are likely to be bilateral or tailored to specific requirements.
In return, Turkey will participate in the Saudi-based defense exhibition, World Defense Show, for the first time, with 29 exhibiting firms. At the Istanbul event, SAMI showcased the first Saudi-made Hazem combat management system, integrated on board the Saudi Avante 2200-class corvettes. UAE firm Calidus, in partnership with the Tawazun Council, presented a mobile missile launcher named Alheda, expected to enter the testing phase in three months.
With the increasing ties between Gulf nations and Turkey, there may be some competition, especially considering the reported rift between Saudi Arabian and Emirate leadership. Karasik believes the real question lies in business competition between the three states to fulfill specific defense requirements in Saudi Arabia and the UAE.
As Vision 2030 in the KSA and UAE emphasizes localization of defense production, both Gulf countries are seeking technology transfer and joint ventures to enhance their expertise and technology in the sector. Turkish firms are also prepared to match this endeavor and have expressed readiness to cooperate with Gulf countries, offering technology transfer in line with local requirements.