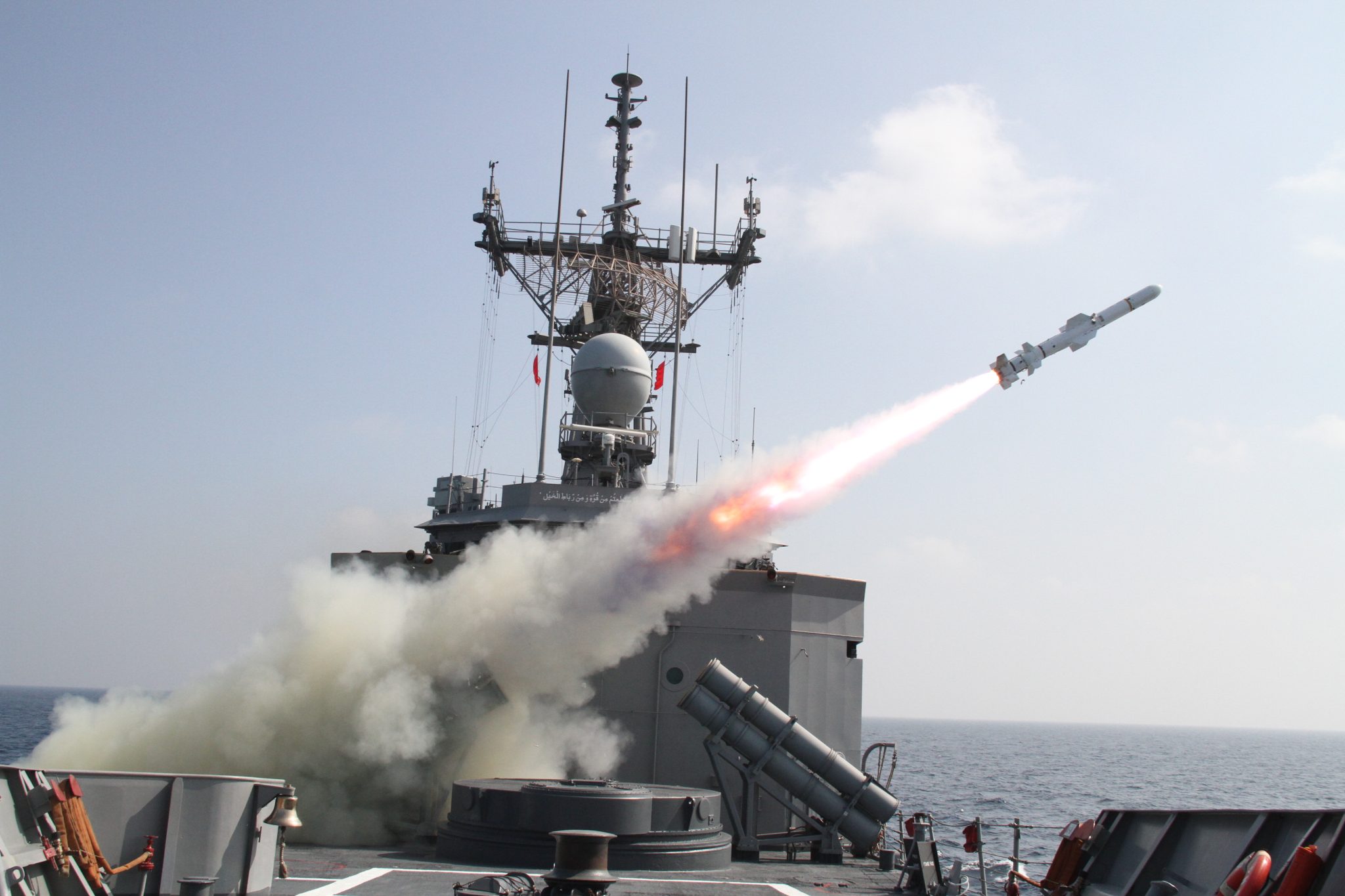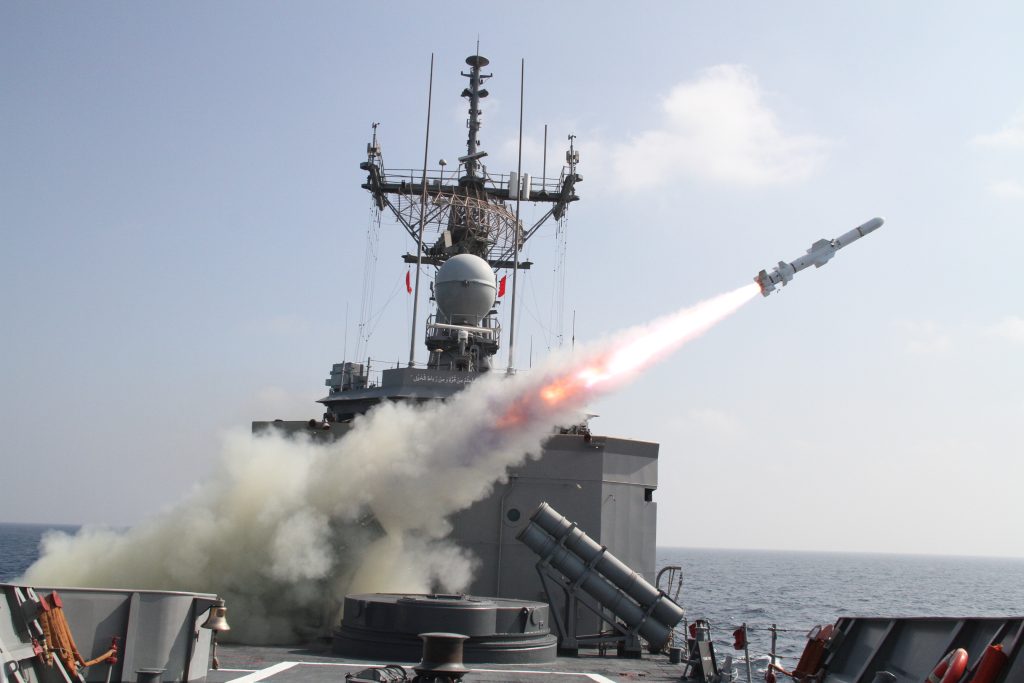 Together for Peace and Security is the theme of Exercise Aman 2023.
The oceans are a "global commons" that everyone benefits from and a "lifeline" for international trade. The world's oceans are crucial to any country's ability to prosper economically, amass wealth, and, most importantly, feel safe in the here and now and into the future. Every day, more than three billion people, mostly in developing countries, rely on things from the ocean. More than three billion people in poorer countries rely on ocean resources for survival. The dynamics of international marine security have evolved in the age of globalization and greater non-traditional security issues. Threats and challenges to maritime security that have never been seen before include contested navigational routes, resource depletion, piracy and armed robbery, terrorism, trafficking in persons, weapons, drugs, and nuclear materials, migrant smuggling, illegal activities in the fisheries industry, and willful and unlawful harm to the marine environment. These problems pose serious obstacles to global efforts to uphold international peace and security. Furthermore, maintaining the world's oceans' accessibility and safety for economic and developmental objectives while addressing maritime conflicts between other nations, climate change, and natural disasters is a very difficult task.
The importance of maintaining a robust naval force has grown significantly in light of the maritime industry's expanding issues and shifting threat dynamics. The influence of coastal states can be increased thanks to naval might largely. It is sometimes underestimated or overlooked that maritime force, especially that which supports blue-sea fleets, may play a significant role in conventional and non-conventional deterrence. In activities outside of war and times of peace, the navy carries out substantial and varied missions. Several states are stepping up their naval presence around maritime economic hubs and key geopolitical choke points to protect their economic, political, and strategic interests.
Pakistan is fortunate in that the Indian Ocean has been the focus of major economic and strategic efforts for decades. Pakistan is geographically situated at the edge of the Arabian Sea, near the Strait of Hormuz. One of the most significant and active worldwide commerce routes is across the Indian Ocean region (IOR). A third of bulk cargo and 80% of all global oil shipments travel along the Sea Line of Communication in the Indian Ocean. More than 2.7 billion people call it home. Due to its geological, political, economic, and geopolitical characteristics, IOR is immensely significant and rich in natural resources. Because the IOR is becoming more important to coastal and non-coastal governments from a geostrategic point of view, more countries are keeping ships there.
Many coastal states are concerned about the extraordinary rise in levels of insecurity in the Indian Ocean region, notably in the areas surrounding the Persian Gulf, West Africa, the Strait of Malacca, and the Arabian Sea. It became evident that no one nation could effectively address the scope of the current threat on its own. Improving maritime security necessitated close international cooperation that would not only address these problems but also seek to eliminate their root causes, such as poverty, a lack of alternative sources of income, insecurity, and poor governance. Making a coordinated marine policy was essential due to the evolving and interconnected threats to maritime security, which required a genuinely global and integrated response. As a result, maritime states formed marine alliances and held naval drills to increase interoperability among international navies and jointly address maritime security issues.
Pakistan's top aim is to keep the IOR peaceful and secure because it is a significant participant in the region. In February 2023, the Pakistan Navy will host its multi-national naval exercise "AMAN." More than 50 nations worldwide are anticipated to participate in the eighth exercise in the series. As its name suggests, the AMAN Exercise is largely focused on preserving peace and security in the Indian Ocean. Its tagline is "Together for Peace." The Pakistan Navy hosts this massive event every two years to demonstrate Pakistan's commitment to protecting the waters for beneficial human activities and inviting navies from beyond the region. AMAN serves as a "bridge" that enables several nations to interact and coordinate naval operations with one another. AMAN is an example of securitization through collaboration, which emphasizes collectivism rather than governments striving to maximize their security at the expense of others.
Since its first meeting in 2007, when 28 countries took part, the number of countries taking part in AMAN exercises has grown steadily and later43 in 2021. The number is expected to exceed 100 this year. The AMAN Exercises had established themselves as a benchmark for lasting stability and peace in the Indian Ocean region. The upward trend in participation indicates that people are receptive to Pakistan's message of security and peace. The regular holding of AMAN exercises shows Pakistan's commitment to battling maritime crimes and terrorism while also showcasing the Pakistan Navy's technical prowess. Pakistan's dedication, willingness, and competence in advancing international collaboration on marine issues to advance peace, security, and prosperity in the area and beyond are validated by the AMAN Exercise.
The "AMAN 2023" exercise aims to enhance military cooperation between the participating nations to ensure security and stability at sea. It also aims to share knowledge about how to combat maritime piracy threats in areas with heavy shipping and how to conduct search and rescue operations at sea.
The event will aid the participating nations in discovering new opportunities for bilateral cooperation, naval cooperation, and regional maritime security. The goal of AMAN 2023 is to get regional and other navies to work together better. It serves as a global forum where naval fleets can communicate better. AMAN supports a shared plan for making the Arabian Sea and the larger Indian Ocean safer for shipping. The exercise aims to guarantee secure and unencumbered trade in the Indian Ocean region. The activity sought to strengthen the process of cooperative maritime security between nations around the world, show united resolve against threats coming from the naval domain, improve interoperability between the participating countries, and reach a common comprehension of marine security procedures, counterterrorism operations, and humanitarian and disaster relief operations (HADR).
The exercise has been split into two parts to reach these goals: the harbor and the sea. Activities, including friendly sports matches and international cultural displays, are being held during the harbor phase. During the sea phase, the International Fleet Review and other diverse exercises are conducted to practice responding to maritime security threats in a global setting. As part of the counter-piracy operations, the participating countries' Special Forces teams also establish tactics, techniques, and procedures (TTPs) for coordinated action against asymmetric threats at sea.
Exercise AMAN-2023 will foster regional cooperation and stability, greater interoperability, and a unified resolve against terrorism and crimes in the maritime domain. Exercise AMAN shows how Pakistan's military works with other countries. It also gives people a chance to learn about the different cultures of the participating countries while keeping peace and security.
Many observers, international diplomats, members of the participating fleets, and top members of the Pakistani military forces are anticipated to attend the event and watch the mesmerizing performances put on display.
The AMAN exercise will take place in conjunction with the inaugural Pakistan International Maritime Expo and Conference (PIMEC), which is scheduled for February 2023. PIMEC aspires to highlight the maritime potential of our nation and investigate fresh opportunities for collaboration and the blue economy.
Pakistan has always been a responsible state. Its participation in many international peacekeeping missions, Combined Task Forces 150 and 151, and multilateral exercises like Regional Maritime Security Patrols (RMSP) and AMAN exercises shows its commitment to "peaceful existence" and its desire for regional stability.
Pakistan firmly supports cooperation as a tactical choice when dealing with situations that put shared human interests in peril. The Pakistan Navy recognizes the existence of a "cooperative continuum" that permits fleets to collaborate through extra-regional coalitions and respond to conventional and innovative maritime threats under its doctrine. In pursuit of maritime security, the Pakistan Navy is eager to act through its launched and sustained multilateral agreements.
The Pakistan Navy sees marine outreach as an opportunity to forge and solidify relationships beyond the usual interest-based strategy, per the principle of "proactive engagement." Instead of responding to regional marine infrastructure, AMAN reflects Pakistan's preference for participation over isolation, linkages over obstacles, and collaboration over competition. AMAN can therefore be correctly described as an operational manifestation of Pakistan's foreign policy.