NATO Ministers Agreed on Continued Support in Afghan Peace Process After Military Withdrawal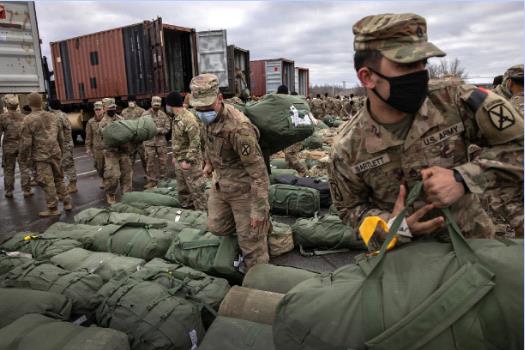 On April 14, 2021, NATO decided to withdraw its forces from the non-combat Resolute Support Mission (RSM) safely and orderly, starting from May 1, 2021, until complete drawdown by September 11, 2021. The NATO Secretary-General announced that the military withdrawal has to be in a deliberate and coordinated manner. He further said that NATO members would continue to stand with Afghanistan in its struggle towards a sustainable Afghan Peace Process. This claim was re-asserted in a virtual meeting of NATO defense ministers held on June 1, 2021. In the meeting, the NATO Secretary-General affirmed that Afghan-NATO relations are entering into a new phase and not ending. The meeting included a discussion about the Afghanistan peace process, NATO's contribution to it, and the way forward for NATO after its troops' withdrawal.
Jens Stoltenberg, NATO Secretary-General, on June 1, 2021, after the meeting, said that NATO would continue to stand with Afghanistan, giving its support to the Afghanistan government, forces, institutions, and people even after troops are withdrawn from Kabul. He said that this is the best way for Allies to contribute to the Afghan-led sustainable peacebuilding process, to which all ministers have unanimously given consent. After two decades that international forces would leave Afghanistan land, NATO would keep its civilian diplomatic presence in a coordinated manner, as said by Jens Stoltenberg. In addition, NATO plans to continue giving advice and capacity-building assistance to Afghan security institutions and funding to the security forces of Afghanistan.
With the withdrawal of international forces, violence has been on the rise in Afghanistan. On the one hand, NATO has to withdraw its personnel safely and orderly from the Afghanistan land. On the other hand, it plans to continue giving advice, support, and funds to the corruption-ridden Afghan security forces and government. It is a significant concern for NATO to find out the most appropriate method and a way forward to contributing to the Afghan peace struggle. This issue is to be discussed at the NATO summit in Brussels on June 14, 2021.