Egypt to Get 11 Su-35 Jets from Russia?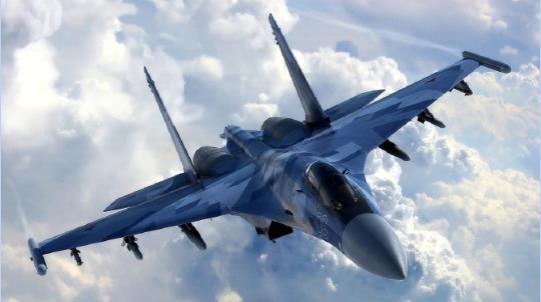 Russian Sukhoi firm will probably deliver 11 Su-35 fighter jets to Egypt and 4 Su-57 jets to the Russian Ministry of Defense, the country's Deputy Premier Yuri Borisov hinted at during his visit to Gagarin Aviation Plant in Komsomolsk-on-Amur. "This year, 15 combat jets are ready to be delivered by the Gagarin Aviation to the customer and under export agreements. Under an outsized long-term contract for the Su-57, four serial-produced planes will be delivered this year. The development of generation 4: Su-35 planes carry on," the vice-premier stated during a media talk at the plant. Russia is under an export deal with Egypt for Su-35 jets. However, the amount of aircraft under the contract nor its price is known- media reports put this figure between 24-36 jets valued at around $12 billion to $15 billion.
Egyptian authorities have acknowledged they are under a contract with Russia for Su-35 jets but declined to discuss its delivery schedule or cost. Nevertheless, an order of a minimum of 24 aircraft seems plausible, given that it'll constitute a squadron strength worth of jets. Among other possible buyers are Algeria and China. China has already received 24 Su-35s with no follow-on orders. However, there's no information, not even casual, on potential Algerian procurement of the Su-35. Of late, the Russian military establishment has been wary of announcing military contracts, especially big-ticket items like fighter jets, large warships, and anti-missile systems thanks to fear of attracting American sanctions, more so than those already heaped upon the country.
The 11 jets couldn't be for the Russian Aerospace Forces (RuAF) as Russia concluded a supply of fifty Su-35 jets to the RuAF in November 2020. According to Yuri Slyusar, General Director of PJSC UAC, General Director of PJSC Sukhoi Company, Russia has completed the execution of another long-term contract for 50 Su-35S jets within the interests of the Ministry of Defense. Talk about a replacement Su-35 contract for the RuAF that has not been verified yet.
U.S. Concerns:
Meanwhile, the U.S. has expressed its deep unsettlement with Egypt over its procurement of Su-35 jets from Russia. Secretary of State Antony Blinken spoke to Egypt's secretary of state, Sameh Shoukry, during a telephonic conversation. Among other issues, Blinken told the Egyptian minister that the United States closely monitors Egyptian plans to acquire Su-35s for $2 billion. Almost two years ago, the U.S. threatened Egypt with sanctions if it acquires the jets. Even Turkey, a NATO-ally, was slapped with sanctions imposed for buying the Russian missile defense system. Turkey had inked a deal to get S-400 missile systems for $2.5 billion. The Su-35 deal demonstrates closer military cooperation between Russia and Egypt whilst Egypt also getting $1 billion in security aid from the U.S. annually.