Pakistan / China – VT4 MBT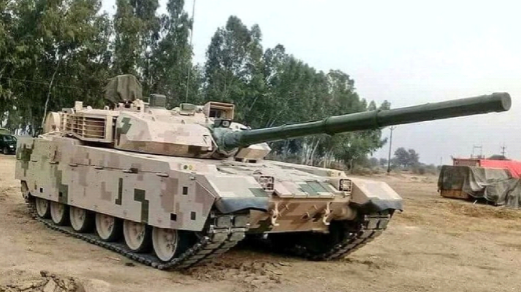 VT4 MBT: The Dangerous War Machine:
The VT4 MBT is a 3rd generation battle tank designed and manufactured by "Norinco," a government corporation of China that designs and develops a wide range of military weapons. The VT-4 was previously known as the MBT-3000. The chief purpose of its development was export. Being one of the world's most advanced Main Battle Tanks (MBT), VT-4 contains the modern armor and most latest fire control systems (FCS). The VT-4 provides excellent firepower and defense while engaging in warfare. The VT-4 is an upgraded variant of Al-Khalid Tank, developed by Pakistan and China back in the 1990s. In 2012, at the International Eurosatory defense exhibition held in France, a replica of VT-4 was presented, while a modern variant of VT-4 was demonstrated in 2014 at China Aviation and Aerospace Exhibition.
Pakistan's Acquisition of VT-4:
Back in 2019, VT-4 was selected by the Pakistani Army under the acquirement program. Pakistan was looking forward to acquiring 100 MBTs, and VT-4 was the chosen one. On 25th March 2021, the annual military parade of Pakistan Resolution Day was held in Karachi, and the first time the VT-4 was presented in front of the public. In September last year, the Pakistani Army declared that the Chinese VT-4 Main Battle Tank had been taken into service. Pakistan has various main battle tanks already, including 300 Pakistani made Al Khalid, Russian made T-80u (315), Pakistani made Alzarar (500), Chinese made Type-69 (400), and (268) Type-85-IIAP.
VT4 is truly a masterpiece of China's Defense Industry. In the mid of September 2020, ISPR released the video footage where VT4 was seen exhibiting its power by penetrating through hurdles by its 125mm smoothbore cannon. The demonstration was held at Jhelum, where the chief of army staff witnessed and expressed his satisfaction.