Pakistan – Swift Retort – 2 Years On
Background: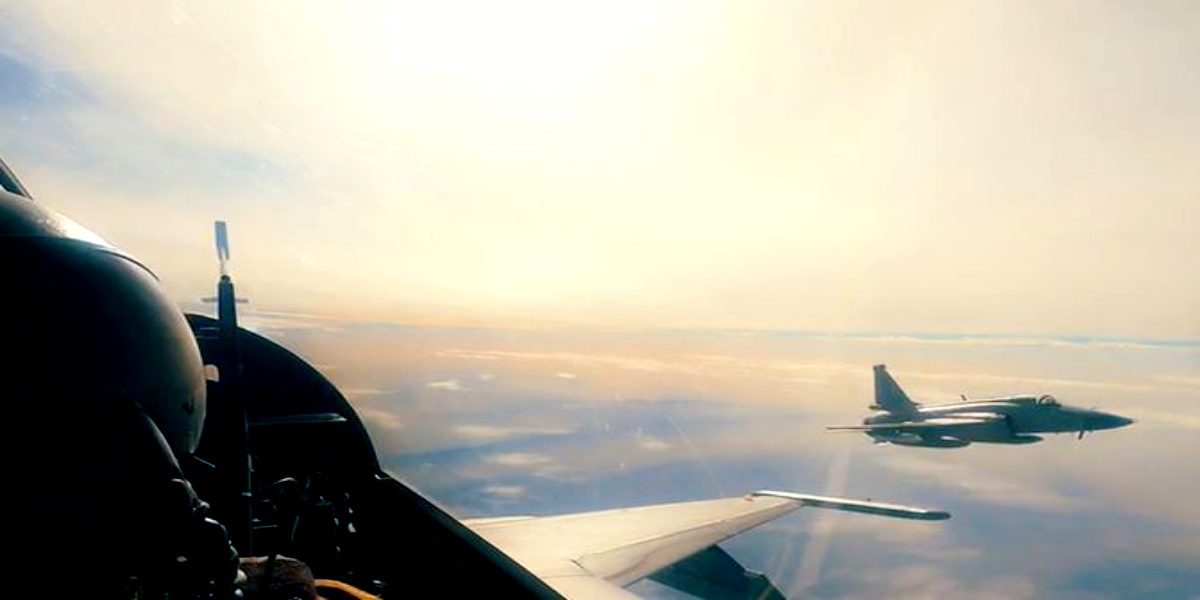 On February 26, 2019, Pakistani Director General of Inter-Services Public Relations (ISPR) Maj. Gen. Asif Ghafoor told in a press conference that Indian fighter jets had aggressively crossed the Line of Control (LoC) and dropped the payload in a non-residential area while returning in haste. Meanwhile, India stated that it had targeted alleged terrorist camps of the Jaish-e-Muhammad group in an airstrike on Balakot in Pakistani Administered Kashmir. This suddenly raised the tensions between the two nuclear powers to an alarming level. Though Pakistan admitted Indian jets entered its borderline, it rubbished the Indian claims of targeting anything. The operation eas named as Swift Retort.
On the contrary, the Pakistani military was quick to release visuals of the area upon which Indian jets allegedly dropped the payload. The site showed some trees and ground damage. However, India maintained its narrative that it had killed dozens of alleged terrorists in Balakot. There was no report of any hospitalizations or funerals, which made the Indian claims look planted. The DG ISPR invited media, saying the military is ready to take media on tour at the sites where the payload was dropped. He noted that the particular area could be witnessed by foreign missions and media personnel also.
Operation Swift Retort:
Operation Swift Retort was the name given to a military operation conducted by the Pakistan Air Force in retaliation for an Indian air space violation a day earlier. On February 26, 2019, while informing the media about Indian jets entering Pakistani air space, DG ISPR Maj. Gen. Asif Ghafoor said that Pakistan would retaliate and we will surprise India. The next morning, Director General ISPR Maj. Gen. Asif Ghafoor held another press conference, in which he informed the country about the latest developments along the Line of Control. He said that the Pakistani Air Force had conducted multiple airstrikes in Indian administered Jammu and Kashmir in the early morning. The DG ISPR said that Pakistani jets were able to lock their specific targets accurately, but they received orders to drop the payload in nearby areas so that the loss of lives and properties can be avoided.
By doing this, Pakistan successfully demonstrated its air attack capabilities. Pakistani jets approached Indian Territory through Kashmir's Poonch and Nowshera Sectors to hit Indian targets. Indian officials identified Pakistani jets targets in Nadian, Laam, Jhangar, Kerri in Rajouri District, and Haripur area of Bhimber Ghali. Indian military officials, however, rejected Pakistani claims saying Pakistan, in full knowledge, targeted Indian military divisions. During the mission, the Pakistani Air Force fighter jets were intercepted by Indian Air Force jets, starting a dogfight. The Indian interceptors were Mirage 2000, Sukhoi MK 31, and Mig 21s. Pakistani fighter jets shot and downed an Indian Mig-21 fighter jet near the border area, whose debris fell inside Pakistani administered Kashmir.
Its pilot, Wing Commander Abhinandan, was taken prisoner by Pakistani troops. Pakistani military officials claimed to had downed another Indian jet whose debris allegedly fell inside Indian administered Kashmir. India accepted the downing of a Mig-21 and missing pilot. However, it rejected any claims of a second jet crashing. Meanwhile, the Indian military claimed it had shot and downed a Pakistani F-16 jet, a claim which Pakistan denied utterly. Pakistan, as a gesture of goodwill, returned the captured pilot to India within a week. However, India failed to present any proof to help its claim of downing an F-16. Many notable countries, including the United States, United Kingdom, Australia, China, and Russia, showed concerns over the airstrikes. They urged both countries to solve matters peacefully and avoid further escalation.
2 Years On:
Pakistan Air Force commemorates the anniversary of Operation Swift Retort on February 27. The day is hailed as the day Pakistan showed its air superiority over rival India. While both the countries learned many lessons in air defense and attack that day, Pakistan and India are continuously shaping frameworks and military strategies to avoid being trapped again. India seemingly took a dig at Pakistan by abrogating articles 370 and 35A of the Indian constitution just months after the dogfight. In India, the defense experts and political leaders slammed the government for not equipping the air force with the latest Rafale jets. Many Indians still believe that the result of the dogfight would've been different if India had used the Rafale jets instead of aging Migs. Within the next two years, India received the first batch of its pre-ordered Rafale fighter jets from France.
Meanwhile, Pakistan is proud of its locally built JF-17 Thunders, which has become the nation's favorite. Currently, the development works on a more superior and updated version of JF-17 is underway. Block D is expected to enter service in a few years. Both the air forces are poised to modernize their fleet. India is relying upon a good economy to buy the latest jets and strike deals, while Pakistan is upgrading the JF-17's with the help of China.