Pakistan – Type 054A/P Frigate Program Explained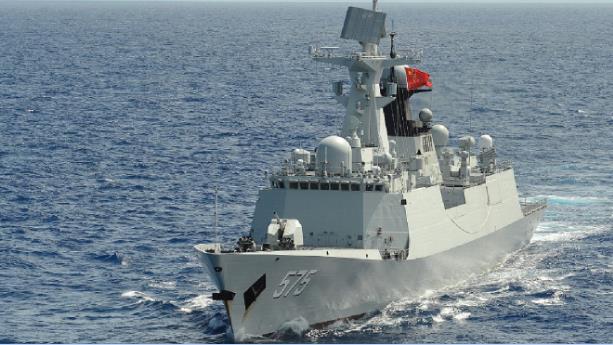 Hudong-Zhonghua Shipyard and Huangpu Shipyard manufacture missile frigates of the Type 054A/P Frigate Program for the People's Liberation Army Navy (PLAN). Widely considered as one of the world's most advanced frigates, this latest generation multi-mission warship is the upgraded form of Type 054 (Jiangkai Class). It has modern armor and sensor systems. The first warship was brought into service in January 2008, and the last one was commissioned back in 2015. The first warship in class was Xuzhou (530). In 2013, China proposed three Type 054A frigates to Thailand but was outbid by South Korea, who offered modified Gwanggaeto the Great-class destroyers. In 2017, Pakistan's Ministry of Defence Production secured an agreement with China Shipbuilding Trading Company (CSTC) to purchase two Type 054A warships for the Pakistan Navy. In June 2018, a deal for two more ships was finalized. The delivery of all four combat ships will hopefully be completed in 2021. Between 2008 and 2019, 30 Type 054A frigates were built.
Structure and Attributes of Type 054A Frigate:
The Type 054A's stealthy hull structure includes slanted sides and a lowered superstructure to decrease radar cross-section. The warships are explicitly designed for anti-air combat, although they can also perform anti-surface and anti-submarine warfare operations. The Type 054A has a 134m length and a beam of 16m. The average displacement is 3,600t, while the maximum displacement is around 4,000t. Each warship can accommodate a crew of 165 people.
Armor and Anti-submarine Warfare Weapon:
The primary armament on the front deck is a 76mm single-barrel cannon. For close-point defense against aerial threats, the warship is outfitted with two indigenous Type 730 seven-barrel 30mm close-in weapon systems (CIWS). The CIWS has a maximum range of 3,000m and can unleash 4,600 to 5,800 rounds a minute. Two Type 87 six-tube ASW rocket launchers and two 324mm YU-7 ASW torpedo launchers offer anti-submarine warfare capabilities. Each missile has a 34kg payload and is capable of striking undersea targets at a range of 1,200m.
Pakistani Type 054A/P Warship:
The Type 054A/P has a displacement of 4,200 tons. It was planned to be a multi-mission vessel competent in anti-ship combat, anti-submarine attack, and anti-air combat. It is now the primary warship of China's People's Liberation Army Navy, which has 30 Type 054As. The warships Pakistan is receiving are identical to those in the PLAN, with the exception that they utilize export-grade variants of essential subsystems and weaponry. Pakistan's Type 054A/Ps is equipped with a 32-cell vertical launch system (VLS) that will carry the LY-80N medium-range surface-to-air missile, two triple ASW torpedo tubes, and perhaps new Anti-ship warfare ability. The Pakistan Navy describes the Type-054 A/P ships as advanced warships armed with cutting-edge surface, subsurface, and anti-air weapons and radar. Once completed, these ships will be the most technologically sophisticated warships in the Pakistan Navy, increasing its capacity to confront future threats and ensure peace, security, and power balance in the Indian Ocean region.
Pakistan's Acquirement of Second Type 054A/P Warship:
In January 2021, China unveiled the second Type 054A/P frigate for Pakistan, with Pakistan Naval Chief Naval Commander stating during the launch event that the integration of the Type 054A/P warships will increase Pakistan's naval defense and offensive abilities. The second Type 054A/P warship was commissioned in January 2021 at the Hudong-Zhonghua Shipyard in Shanghai. The event aligned with the 70th anniversary of Pakistan-China diplomatic ties founded on historical ties of friendship and cooperation. Since 2017, the Pakistan Navy has signed with China to build four Type 054A/P warships, with the first ship set to debut in August 2020. According to a Pakistan Navy statement, all of the vessels were being delivered on time.
These would be some of the highly developed platforms in the Pakistan Navy Surface Fleet, equipped with the latest ground, subsurface, and anti-air armaments, sensors, and weapon control systems, according to Admiral M Amjad Khan Niazi, Head of the Naval Staff of the Pakistan Navy. The Pakistani Navy will get four Type 54A frigates from China in total. Pakistan received its first Type 054A/p warship on August 22, 2020. The second warship was acquired in January 2021. Pakistan will hopefully receive the remaining two warships by 2022.