Recent Confrontations With Taliban: 14 Afghani Soldiers Died, 37 Kidnapped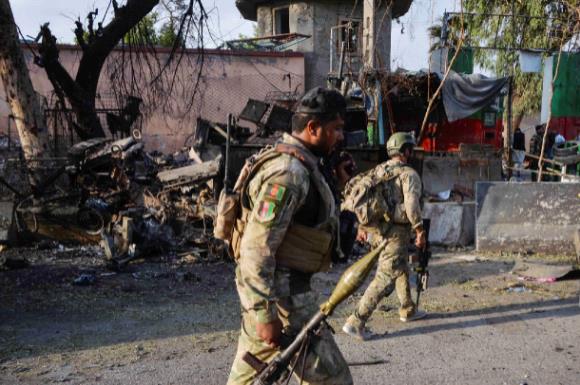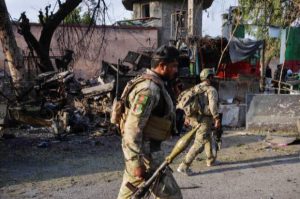 During the Recent Confrontations With Taliban insurgents in northern Afghanistan, the Afghan army lost 14 soldiers, and 37 more were held hostages, as per the TOLO news media platform, which referenced a local source. Taliban assaulted a police headquarters in the Qaisar area of Faryab province on the night of June 5, as per the Afghan media outlet. According to the source, 30 additional security personnel are "under siege by the Taliban militants" and would be kidnapped until the army sends assistance to the region. The tragedy has generated no response from the local authorities.
Peace talks between Kabul and the Taliban resumed in September of last year in the Qatari city of Doha. But, the nation continues to be shaken by the clash events. On June 6, officials reported the district was on the brink of disaster, as intense confrontations erupted around the district headquarters and the town of Kohi, which are the only locations remaining under state control. The fighting in Faryab comes only a day after the Taliban took control of the Doab region in Nuristan's eastern region, adding to the militant group's recent military victories.
Saidullah Nuristani, a provincial councilor, claimed the Taliban had cut off all supply channels to Doab, pushing government soldiers to leave the region after almost a month without food or ammunition from the central government. On Friday, June 4, the Taliban took control of two districts in the southern provinces of Zabul and Uruzgan. As the United States and NATO begin to reduce the last 2,500-3,500 American troops and 7,000 ally personnel from Afghanistan, fighting between government troops and militants continues across the country. By September 11, the last of the soldiers are scheduled to leave. Since United States forces began their last exit on May 1, the conflict has risen in Afghanistan, as militants go on with a plan to grab additional territory.
On the borders of Mehtar Lam, a city of approximately 140,000 inhabitants and the center of Laghman province, an intense battle began on May 23. Reports indicate that Defence Minister Yasin Zia had physical command in the area at one point. Zia Yasin, who is also the former chief of army staff, said during a video message that "The enemy has taken serious losses with the arrival of reinforcements." After government soldiers left the region, the Taliban took Burka in northern Baghlan province At the start of May. The Taliban's campaign has aroused concern that the terrorists are waiting for the Americans to exit before starting full-scale attacks on Afghan cities. At least 50 Taliban members were killed in nighttime battles, according to the government.