Rising Cost of U.S Navy Ship to Shore Connector Breaches Nunn-McCurdy Law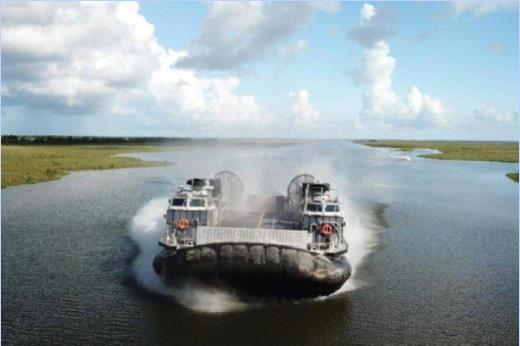 U.S Navy's Ship to Shore Connector program has crossed cost scale thresholds to breach the Nunn-McCurdy law. However, the service said in its June 11 statement that the program has stabilized and will continue production. The Navy's Ship to shore connector program is a replacement for the Landing Craft Air Cushion or LCAC, which was conceived and built in the 1980s and 1990s. Textron Inc won the contract to produce and assemble the SSC program in 2012. The program, however, underwent a series of delays throughout its testing, which led to production delays at the Louisiana shipyard. As a result, Textron has delivered only three crafts after facing challenges early in the program.
On March 26, the U.S Navy notified Congress of a significant increase in the Program Acquisition Cost Unit and the Average Procurement Unit Cost for the Ship to Shore Connector (SSC) program that crosses the current baseline estimate. In addition, this increase in the cost breaches Nunn-McCurdy's cost thresholds. The breach creeps in due to first-in-class challenges that augmented the construction costs resulting from labor and material cost growth and schedule-related issues on early craft. "It's not a significant Nunn-McCurdy breach that would require recertification of the program, as per notification. The SSC production program is now stable as the first in class challenges have been resolved."
Nunn-McCurdy Law:
The Nunn-McCurdy Amendment of the 1982 Defense Authorization Act requires the services to apprise Congress if the cost per unit goes above 25% of the original estimate. It is a decades-old acquisition law. According to a Defense Acquisition University, if the program cost has risen above its current baseline estimate by 25% or more, the program would be annulled lest the defense secretary certified to Congress that it is critical to security. The SSC's non-critical breach implies a cost increase of less than 25%. A rise of 15% or more counts as a breach that requires notification to Pentagon leadership and Congress.
According to Naval Sea Systems Command spokesman Alan Baribeau, Ship-to-Shore Connector's original acquisition program baseline (APB) was listed at $53.7 million apiece and $47.2 million apiece in 2011 dollars, depending on if developmental costs are included and spread over the cost of each unit. However, in the latest fiscal 2020 Selected Acquisition Report, those figures had burgeoned to $63.7 million and $56.4 million, respectively, in 2011 dollars, climbing to an 18.5% increase and a 19.4% increase, over its original baseline.
Ship-to-Shore Connector Program:
The Navy is in a bid to buy 72 of these SSC's to take over its aging fleet of LCACs that drag Marines, ground vehicles, and equipment to shore from amphibious warships. The SSCs have an inflatable base that allows them to sit above the wave tops and "fly" over the sea at high speeds rather than cut through the surf at lower speeds like other connectors. As per Textron, these crafts can travel at 35 knots in sea state in three conditions or relatively calm waters with up to 4-foot waves, moving 74 tons of gear.
Textron was awarded the contract for Craft 100 in 2012. However, the delays impeded the delivery where the first craft saw in-water testing in 2018, had acceptance trials in 2019, and was not delivered until 2020. As a result, Textron Inc. has produced only three Crafts at a price tag of $63.7 million for each unit against its original estimated cost of $53.7 million per unit.