Russian Upper House Votes to Withdraw from Open Skies Treaty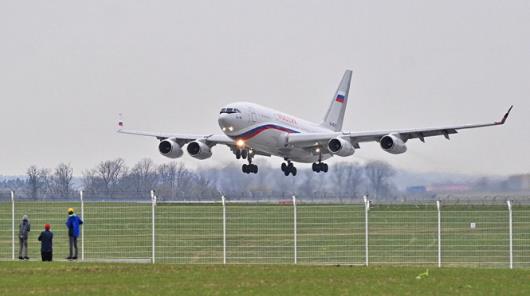 Russian Parliament's upper house, the Federation Council, voted on June 2 to withdraw from an international Open Skies Treaty that permits observation and surveillance of flights over military facilities. The action by the Federation council has followed after last month's vote by the State Duma, the lower chamber. The move is in response to the U.S. exit from the treaty late last year.
The two nuclear Superpowers had laid the basis for this international arms treaty in 1992; in the heydays of non-proliferation talks and attempts at developing a system of global arms control, the treaty entered into force in 2002. The accord permits its 34 signatories to conduct quick, short-notice, unarmed observation and surveillance flights over one another's territories to gather data on military forces and activities of each other.
The assent from the Russian President Vladimir Putin would complete the process of Russian exit from the treaty. The former president of the United States had late last year scrapped the arms pact citing concerns about Russian violations of the treaty. The U.S. formally left the deal on November 22, 2020. President Joe Biden, then a Democratic presidential candidate, had criticized the move as "short-sighted." His administration conveyed their final word on the treaty to Russia late last month.
Donald Trump was particularly skeptical and deriding of the arms agreement, complaining that Washington was tricked and subjected to unneeded and unfair limitations in its military capabilities. His administration had alleged that Russia was "flagrantly violating" its obligations and commitments under the treaty. Besides, it maintained that surveillance imagery racked up through flights can be obtained through other less costly means than investing in heavy technology and commercial satellites.
Russia had beckoned its reversal once the U.S. agrees to rejoin the treaty. U.S. allies argue the treaty provided a valuable channel for dialogue and negotiation between two historic rivals. It minimized risks and miscalculations and was a means for ensuring transparency. The exit comes on the heels of escalating tensions between Russia and the West in the aftermath of Russia's 2014 annexation of Ukraine's Crimean Peninsula, allegations of its interference in U.S. elections, hacking attacks, and multiple other irritants.
Moscow has expressed its disenchantment with U.S. abandonment of the treaty cautioning it would worsen the global security framework and the environment by increasing anxieties over other parties' intentions. The U.S. and Russian presidents are set to meet on June 16 in Geneva in a summit and in the backdrop of abysmally sunken relations between two major world powers.