Saab Secures U.S Marine Corps Contract for Next-Generation Live Training Systems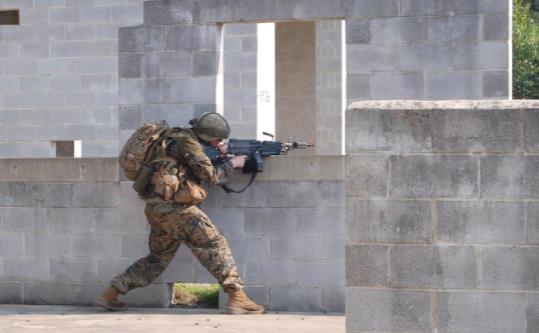 U.S Marine Corps (USMC) Training Systems Program Manager has accorded a single award task order contract (SATOC) to Saab for next-generation live training systems. The Force on Force Training System Next (FoFTS-Next) contract has a cumulative worth of USD 127.9 million, and the framework agreement has future task orders. The FoFTS-Next SATOC will encompass U.S Marine Corps Training Instrumentation Systems (MCTIS) equipment, logistics, and training exercise support. The new system will be installed in place of the current Instrumentation and Tactical Engagement Simulation System (ITESS).
Saab will offer a complete turnkey live training capability, including equipment deliveries for specific marine weapons, structures, and vehicles, under the terms of the deal. It will also provide logistics and maintenance support and training exercise support at all major USMC installations worldwide. Also, the FoFTS-Next Increment one brings in the command and control (C2) and network systems required to haul, process, and display data from the instrumentation.
Saab is a part of the Swedish defense and aerospace firm. It will provide the Marines with a next-generation training instrumentation system, which allows commanders to observe and assess the performance of individual Marines, squads, and even brigades in the time of live exercises in the field. Saab provides solutions for all types of training, including live, fire, and virtual and training services.
The new system will be supplied with laser systems attached to weapons and vehicles to immediately determine if Marines would have hit the right target they were aiming at. In addition, under their contract, Saab will outfit the Marine corps and their Marines, weapons, and vehicles with a two-way laser system. This will help rapidly point out whether troops aimed correctly during training exercises between "friendly" and "opposing" forces in the field. Erik Smith, the Saab U.S President, and CEO has said the contract would be run by the Company's Orlando, Florida, office with support from its headquarters in East Syracuse. Saab shifted its U.S defense division headquarters to East Syracuse in 2018.