The Swedes should reconsider their pursuit of NATO membership for the sake of their own country and the alliance as a whole.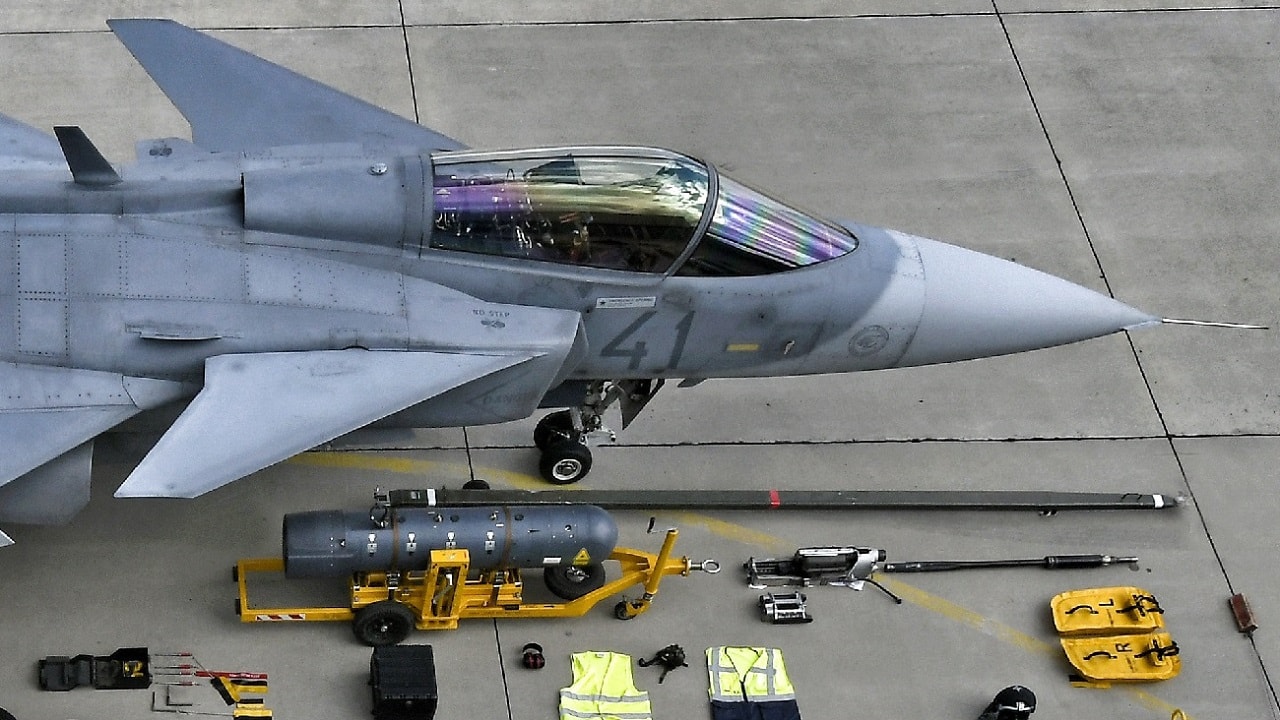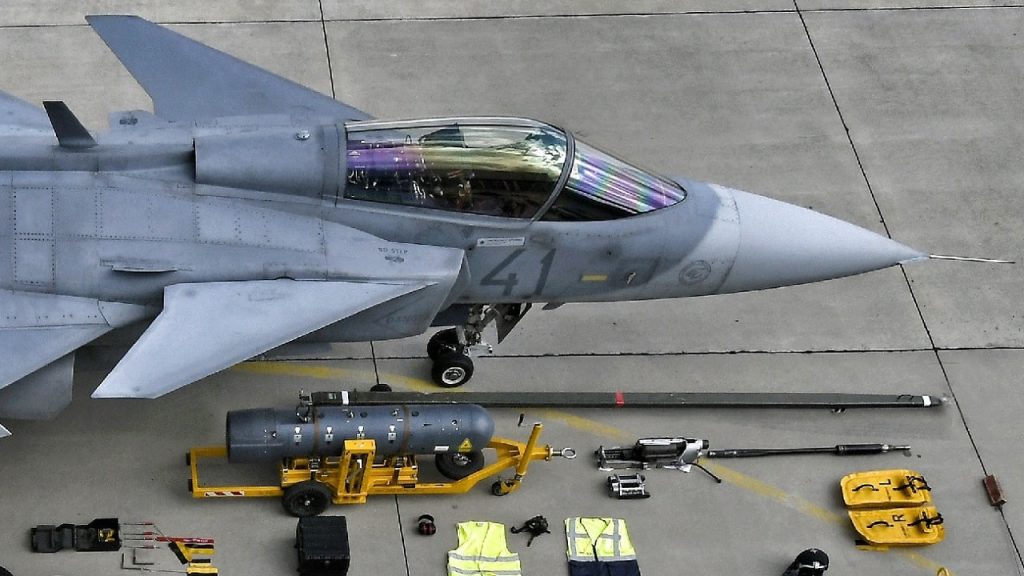 Sweden's JAS-39 Gripen. Image Credit: Creative Commons.
"Due to Russia's invasion of Ukraine, European leaders who had grown accustomed to the idea that free commerce and deft diplomacy would shield their continent from conflict were rudely jolted back to reality. They thought Europe had finally moved on from the war. It was a wake-up call to see Russian forces flooding across the Ukrainian border and missiles raining down on hospitals, schools, and civilian shelters.
In light of this situation, Western-educated Nordic powers like Finland and Sweden, which maintain a neutral diplomatic stance, joined NATO. Regarding military might, Russia was far and away the most formidable of its neighbours. The relationship between Finland and its eastern neighbour was tense and often violent. About 80 years after the "Winter War" between the Soviet Union and Finland in 1939–40, Russia invaded Ukraine. After Finland refused extortionate terms sought by Moscow following a false flag event at the border, the Red Army invaded the country. The Soviet military was poorly equipped, and its soldiers had low morale because of their arrogant leadership. Whereas the Finns were very motivated, they were the opposite. They suffered territorial losses but could keep the Soviets at bay long enough to negotiate a settlement. Finnish people have a long memory. Russia continues to this day to occupy territory that formerly belonged to Finland.
Finland, which shares a border with Russia of more than 1,030 miles, might contribute significantly to the North Atlantic Treaty Organization. According to John Deni, a Strategic Studies Institute of the United States Army War College professor, the United States maintains a professional army of 23,000 men and women. Still, it can field more than ten times when fully mobilised. While small, Finland's air force and navy are formidable. Despite having nearly twice as many people as Finland, Sweden's military is far smaller. Its defence industry and intelligence agency are its mainstays. None of these, however, necessitates membership in NATO to gain access. While it is clear that NATO would benefit from Sweden's membership, the country's current leadership has prompted concerns about whether the alliance is a good fit for Sweden and whether it would strengthen Sweden's democracy.
Sweden's actions during the membership application process have been the source of the conflict. Recep Tayyip Erdogan, the Turkish president, used NATO's consensus-driven decision-making to his advantage by making demands and conditions as soon as Finland and Sweden indicated an interest in joining the alliance. Rather than setting up a situation in which Erdogan would conclude that extortion is successful, a more astute NATO secretary general than Jens Stoltenberg would have instantly stood up to Turkey and, understanding Erdogan's character and psychology would have galvanised NATO members to coerce Turkey. Stoltenberg's initial reaction was to try to satisfy Erdogan by praising Turkey. It only boosted the Turkish tyrant.
Yet Sweden's political elite have disgraced their country by betraying its fundamental values. The issue is not political. While the Moderate Party of current Prime Minister Ulf Kristersson has a history of opposing immigration, the Social Democratic Party of former Prime Minister Magdalena Andersson was just as eager to compromise Swedish values to accommodate Erdogan.
Sweden recognises five distinct ethnic groups as its own. Its open immigration policies over the past several decades have made it a haven for Kurds fleeing persecution in Syria, Iraq, Turkey, and Iranians. Internal community ties have not always been harmonious. For a very long time, Kurds have claimed that the Swedish government and society have treated them as second-class citizens. Police in Sweden initially believed that the Kurdistan Workers' Party (PKK) was behind the 1986 murder of Prime Minister Olaf Palme, which was widely seen as retaliation for Palme's labelling of the PKK as a terrorist organisation. This time, however, the horror originated closer to home. The main suspect, a Swedish man named Stig Engström, was identified by prosecutors in 2020; however, Engström had committed suicide 20 years earlier, and the case was effectively ended without a trial. Kurds in Sweden, though, remain sceptical. The Swedish Kurd who answers the phone and is given directions to the site of Palme's assassination is likely to hang up immediately out of fear of retaliation by Swedish security forces.
The ethnic Kurds of Sweden have reason to be concerned. Mahmut Tat, a Kurdish bus driver, was recently deported to Turkey from Sweden. In his attempt to escape Turkey, Tat had requested asylum in Sweden. He was found guilty of PKK membership in absentia by a Turkish court. In actuality, his offence was participating in two lawful, pro-Kurdish protests organised by the Turkish government (HDP). Given the open politicisation and outright falsification of the dossiers Turkey now supplies to Interpol and other nations' judiciaries, the fact that Swedish security would accept Turkish information at face value raises issues about its tradecraft.
That is not the only one in this situation. Sweden's routine practice of deporting Kurds back to Turkey, where they risk torture or, worse, predates the Kristersson government. Sweden's justification for joining NATO is a side effect of that. It is very close to my heart because the Turkish government has falsely accused me of terrorism for the crime of providing accurate analysis through a think tank. If Sweden relied on Turkish judges and human rights monitors, it would be no different from Turkey.
To Erdogan, Sweden now appears feeble and decadent. Swedish beliefs will now be more heavily subordinated to Turkish whims than before, as the Turkish dictator will never again be willing to compromise. Swedes now face a choice: accept the lowest common legal denominator represented by Turkey today or distinguish themselves from countries like Turkey that apply differing norms of law depending on race.
The Swedes should reconsider their pursuit of NATO membership for the sake of their own country and the alliance. In doing so, Stoltenberg would demonstrate the courage he lacks and send a message to Erdogan and other would-be extortionists that blackmail is futile.
Without Sweden, NATO will function just fine. Yet NATO membership won't sit well with Sweden.