Even though other modern properties are made to be remade repeatedly, Top Gun's story needs to be more complicated and realistic.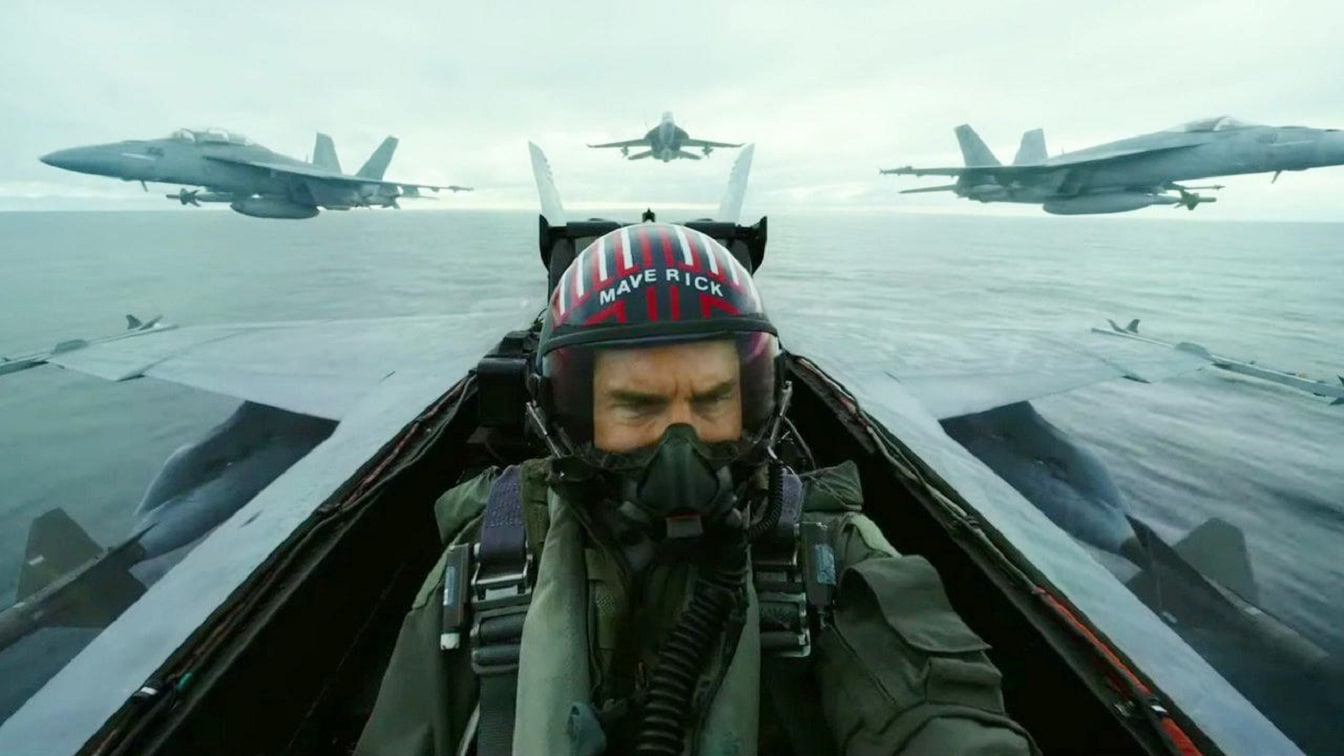 Top Gun: Maverick is proving to be the "top gun" at the box office this year as the highest-grossing movie of the year and Tom Cruise's career. It is only the second movie to collect more than a billion dollars during the "pandemic age." The movie has undoubtedly been a big hit with both critics and viewers.
The movie's Golden Globe nomination for best picture was announced on Monday, and Oscar chatter has already begun to build.
Because of how well the movie did, people even talk about making a third one.
Would a Top Gun trilogy be possible?
That is feasible given that Hollywood wants to produce more of the same and that people enjoy trilogies. Top Gun: Maverick, on the other hand, was only released 36 years after the first Top Gun because of several delays brought on by an extended production and the pandemic.
Given that Cruise turned 60 this year, the upcoming series installment would need to accelerate; otherwise, Maverick might be too old to enter the cockpit, even if the upcoming Indy Jones movie stars an 80-year-old Harrison Ford.
Top Gun requires a more complex and realistic tale than a Marvel superhero or a Fast & Furious robbery, even though some contemporary franchises are built for an infinite cycle of sequels. However, the F/A-18 Super Hornet flown by Maverick was still believed to have "gas remaining in the tank," according to director Joseph Kosinski and producer Jerry Bruckheimer.
At a recent Deadline Contenders LA3C panel, the creative team discussed their work and the physical lengths each actor was prepared to go to bring the film to life. They went on to say that Cruise even created a three-month school for all the actors, starting them off by teaching them how to fly a "small aeroplane" before advancing them to a Navy jet.
The recent movie's popularity raises the possibility that a sequel is already in the works.
Is there another tale that is so gripping that we must return? Maverick looks to still have some gas in the tank towards the movie's conclusion. Kosinski said, "He is not settling down."
It would not be inexpensive, and since it would involve actual U.S. military aircraft, it might be risky. The studio reportedly paid as much as $11,374 per hour to utilize the state-of-the-art fighter aircraft for the film, but only if they could cast Cruise in the lead role. A skilled pilot could not operate the controls in his own right, even though he was seen in the cockpit of a U.S. Navy F/A-18 Super Hornet.
Pentagon rules say that non-military people cannot use any Department of Defense (DoD) equipment other than small weapons in training scenarios.
With some special effects, it would be possible to imagine Maverick at the controls of an F-35.
Anything is conceivable if they can make Indiana Jones younger.