South African Ex-President's Trial Over Arms Deal Corruption Begins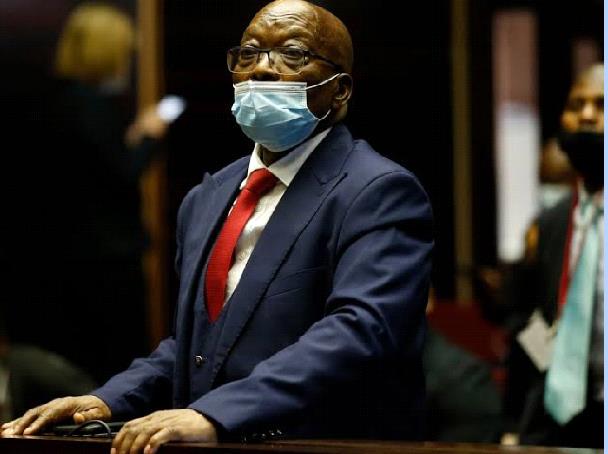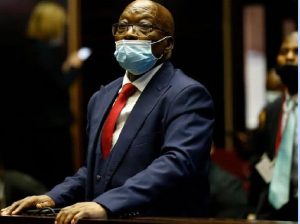 On May 26, 2021, Jacob Zuma, the Ex-President of South Africa, was tried in Pietermaritzburg High Court against several charges. Dressed in a blue suit, he appears calm while charged with political interference, Arms Deal Corruption, racketeering, fraud, tax evasion, and money laundering. The overall number of charges filed against him is as much as 18. The former President, aged 70, is accused of taking bribes from his former financial adviser, Schabir Shaik, in 1995 and misusing his political power for ulterior motives of advancing Shaik's business interests during his Deputy Presidency time.
Moreover, he is indicted for accepting the bribe from Thales, a French multinational company, in signing a $2 billion arms deal with the company in 1999. The fix he is accused of taking is as much as $35,000 ( 500,000 rands) per annum over several years for protecting the company from an investigation into its arms deal after certain whistle-blower disclosures in the parliament by a lawmaker in the same year. In addition to it, the bribe expands to Zuma's firm Nkobi Group, which was also a partner firm to Thales.
Zuma has entered a plea application of not guilty and called the arms deal case with Thales a politically motivated movement. Thales has also pleaded not guilty of the charges, including the involvement in an organized criminal enterprise for several years, from 1995 to 2001. In 1999, Zuma was the Deputy President of South Africa, up until 2005 when he was indicted for corruption. He then served the Presidency from 2009 to 2018, when the state reinstated corruption, bribery, and other charges against him.
His alleged offenses also include several government graft scandals. The court ordered Zuma to appear and testify before the judge. He didn't appear and refused to testify. As a result, the inquiry judge of the court asked South Africa's highest court to sentence Zuma for two years for contempt of court. The Ex-President's defense lawyer, Thabani Masuku, has filed the recusal of the chief prosecutor from the case, accusing him of his biasness towards Zuma. He further said that Zuma's right to a fair trial was under threat. The case was already delayed because of this reason, as it was to be held before May 26, 2021. The trial can go from May 2021 until late June 2021. If convicted, Zuma could be sentenced to 25 years.