Switzerland to Spend $2.5 Billion in Military Upgrades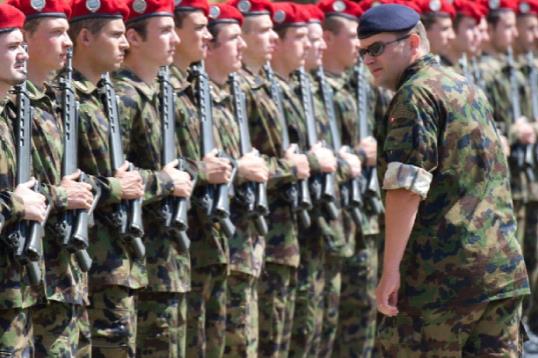 Switzerland invests 2.1 billion euros $2.5 Billion in Military Upgrades in supplying its soldiers with advanced weapons, equipment, and military training to strengthen its security. The lower house of the Federal Assembly has just approved the required budget, which allocates 235 million euros ($284 million) for the acquisition of command and communication frameworks and 390 million euros ($472 million) for procurement of new combat vehicles and other artillery. Switzerland also mulls a 110 million euro ($133 million) budget for getting nuclear and chemical protection systems, while 47 million euros ($56 million) are allocated for simulators.
In addition, 707 million euros ($857 million) has been invested in getting personal equipment for its troops, ammunition, and cyber and IT systems. Swiss Air Force also will get new logistics, training, and command infrastructures worth 575 million euros ($697 million). The Swiss soldiers operate in seas and within the air, serving as the primary soldiers of Switzerland. Under the Swiss militia system, regular soldiers make a tiny part of the military, and therefore, the rest are conscripts or volunteers aged 19 to 34 (in some cases up to 50). Due to Switzerland's long history of neutrality, Swiss soldiers don't participate in conflicts in other countries but participate in international peacekeeping missions.
In addition, Switzerland is a component of the NATO Partnership for Peace program. Annually, 20,000 personnel are trained in military training for 18 weeks (23 weeks for special forces). The reform "Army XXI" took the place of the previous model "Army 95" and was therefore adopted, reducing the troops by half from 400,000 to about 200,000 personnel, with 120,000 receiving periodic training and 80,000 reservists who have completed their total training requirements. An extra reform effective in 2018 heralded the reduction of forces to 100,000 members.