The Indian Navy Will Launch a Tender Worth $6 Billion For 6 Submarines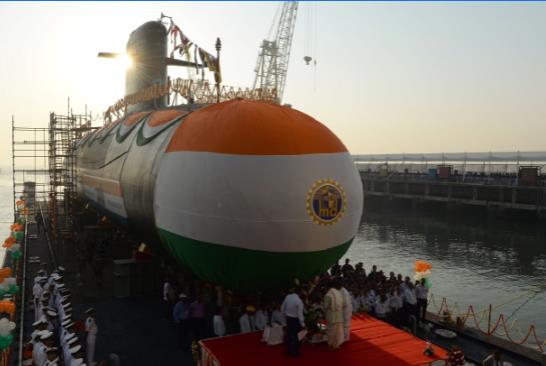 Under Project 75-I, India's government has announced a $6 Billion For 6 Submarines project. On June 4, the Military Acquisition Council, the Ministry of Defense's procurement branch, provided its consent. It will enable the Indian Navy to release a tender for six submarines, with local shipbuilders as the target group. As per official reports, the decision was made to bridge the gap with China's increasing naval supremacy.
Defence Minister Rajnath Singh presided over a session of the Defence Acquisition Council that made the decision. Authorities made way for the release of a Request for Proposals that "anticipates local production of six conventional submarines equipped with the state-of-the-art Air Independent Propulsion System," as per a news release from the Ministry of Defense. The Indian Navy plans to develop six conventional diesel-electric submarines that will be about 50% bigger than the Scorpene-class submarines currently being built at Mazagon Dockyards Limited in Mumbai.
The submarines will be mounted with heavy-duty weapons, including at least 12 Land Attack Cruise Missiles and Anti-Ship Cruise Missiles, as per the maritime force's requirements. According to the Navy, the submarines must also be capable of carrying and deploying 18 heavy warheads at sea. Submarines of the next generation will need considerably higher weaponry than the Scorpene.
The announcement explains, "This is a significant decision, as it is the first case completed under the strategic partnership system." The Ministry of Defence made a strategic partner strategy in June 2017 that empowers businesses to work with foreign weapons manufacturers to develop important weapons and infrastructure, including submarines. The Indian Navy possesses more than 140 submarines and surface warships, whereas the Pakistani Navy has roughly 20. The Indian Navy, on the other hand, is establishing armaments to confront the Chinese Navy that operates in the Indian Ocean region occasionally.