BB-65's crew endured another storm six months after Typhoon Cobra and Okinawa.
The USS Wisconsin faced typhoons twice: Evacuate before significant storms like hurricanes or typhoons, but they can't always do so.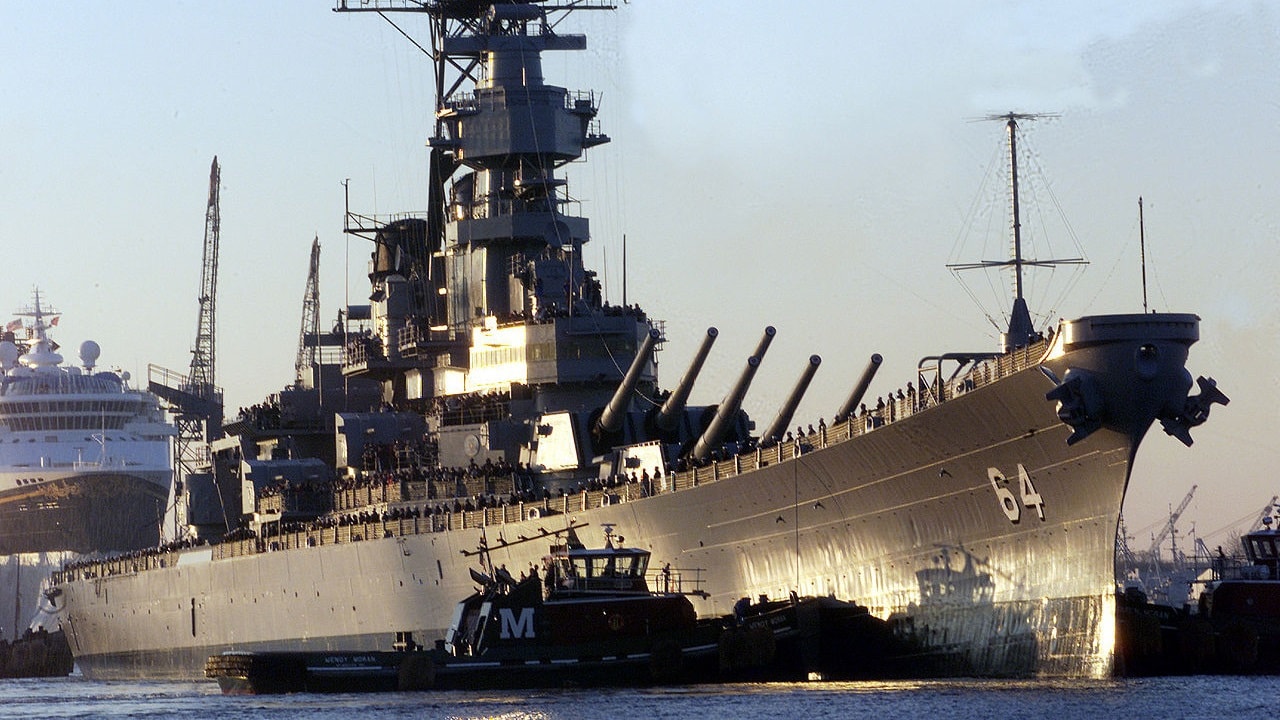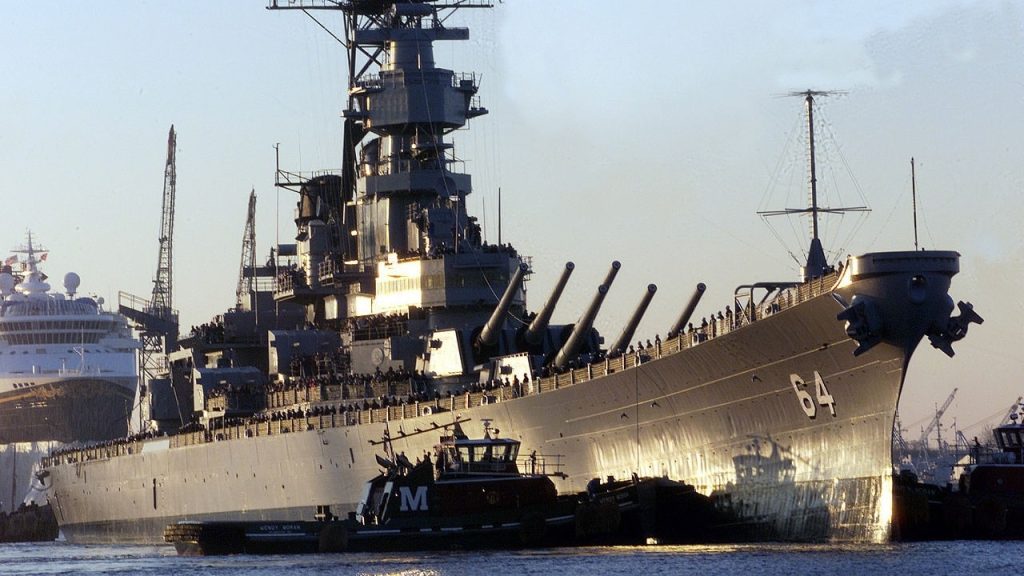 They can usually only flee to higher ground or fortify.
Warships should avoid such storms.
Yet, in December 1944, one of the world's largest warships confronted a massive typhoon that was as threatening to the crew as the adversary.
The USS Wisconsin (BB-65), one of four WWII Iowa-class battleships, was dispatched to the Pacific after completing sea trials in the summer of 1944. She arrived in time to help liberate the Philippines in the late fall and prepare for the invasion of Mindoro, protecting the U.S. Navy's Third Fleet's Fast Carrier Task Force (T.F.) 38. At the same time, they bombed Manila to weaken Japanese fortifications.
The next day, Typhoon Cobra, often known as Halsey's Typhoon, hit numerous ships refueling with little ballast in their virtually dry bunkers. The storm hit seven fleet carriers, six light carriers, eight battleships, 15 cruisers, and 50 destroyers. Ten ships were damaged and blew some aircraft off the decks.
Three destroyers, the USS Hull (DD-350), the USS Monaghan (DD-354), and the USS Spence (DD-512), capsized and drowned, killing all on board.
Cobra killed 790 men and injured 80, while the USS Wisconsin survived the storm with only two sailors wounded.
A storm proved crucial in Herman Wouk's novel The Caine Mutiny and its cinematic version.
BB-65's crew endured another storm six months after Typhoon Cobra and Okinawa. The combat wagon had to reverse course in April to dodge a storm.
The USS Wisconsin had to wait out another typhoon in June.
Three cruisers, two carriers, and a destroyer were severely damaged, yet she remained unharmed.
A month later, the battleship rejoined Admiral Halsey's Third Fleet, the world's largest.
She joined her sister battleships in Tokyo Bay in September 1945 after bombarding many Japanese facilities.
She has steamed 105,831 miles since her commissioning, spending months on the front line.
After surviving many fights, dodging one typhoon, and enduring two more, the crew was glad to join the winning fleet in Japan's calm waters.