UN Report: Taliban and Al-Qaeda Remain "Closely Aligned"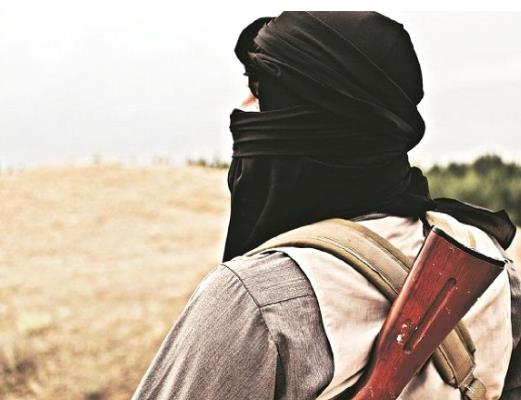 A new UN report compiled by the UN Monitoring Team has found that the Taliban still maintain links with Al-Qaeda. The eighteen member States report released on June 2 said, "the Taliban and Al-Qaeda remain closely aligned and show no indication of breaking ties." It further found that no material changes can impact this relationship, which has undergone depths by interlinking personal and partnership ties, reinforced through second-generation links. The report comes at the time when the U.S is preparing its withdrawal from Afghanistan, scheduled to exit entirely by September 11.
Last year Doha Agreement was concluded between the former Trump administration and the Taliban to chart out a plan for the US withdrawal and the Taliban's guarantees of security. It promised to instruct its members "not to cooperate with groups and individuals threatening the security of the U.S and its allies." However, contrary to the agreed proposals, the report finds that "Al-Qaeda is resident in at least fifteen Afghan provinces, primarily in the east, southern and southeastern regions, and is led by Al-Qaeda's Jabhat-al-Nasr win under the direction of Sheikh Mahmood."
According to the report, members of the organization have been moved to remote locations by the Taliban to prevent publicity or targeting. As per the report, Al-Qaeda maintains contact with the Taliban, but these have been reduced to covert and clandestine dealings in an effort to not jeopardize the Taliban's diplomatic position vis-a-vis the Doha agreement. The report further notes that a significant part of Al-Qaeda's leadership remains scattered and based in the border region of Afghanistan and Pakistan. Last year a Pentagon report in the aftermath of the Doha Agreement also noted: "Al-Qaeda's regional affiliate in Afghanistan maintains close ties to the Taliban and has an "enduring interests" in attacking the US and foreign troops.
Another UN analysis in 2020 found Al-Qaeda and Taliban 'remain close' and was in regular consultations over negotiations with America. Al-Qaeda is the main enemy who has declared "war on all fronts" against the U.S. Violence in war-ridden Afghanistan is at its height in the last two decades. According to the UN report, 2020 was the most violent year ever recorded by the UN in Afghanistan. Moreover, security incidents have climbed over 60 percent in the first three months of 2021. The report gathered by the UN Monitoring Team paints a bleak picture of the security outlook of Afghanistan in the coming time.