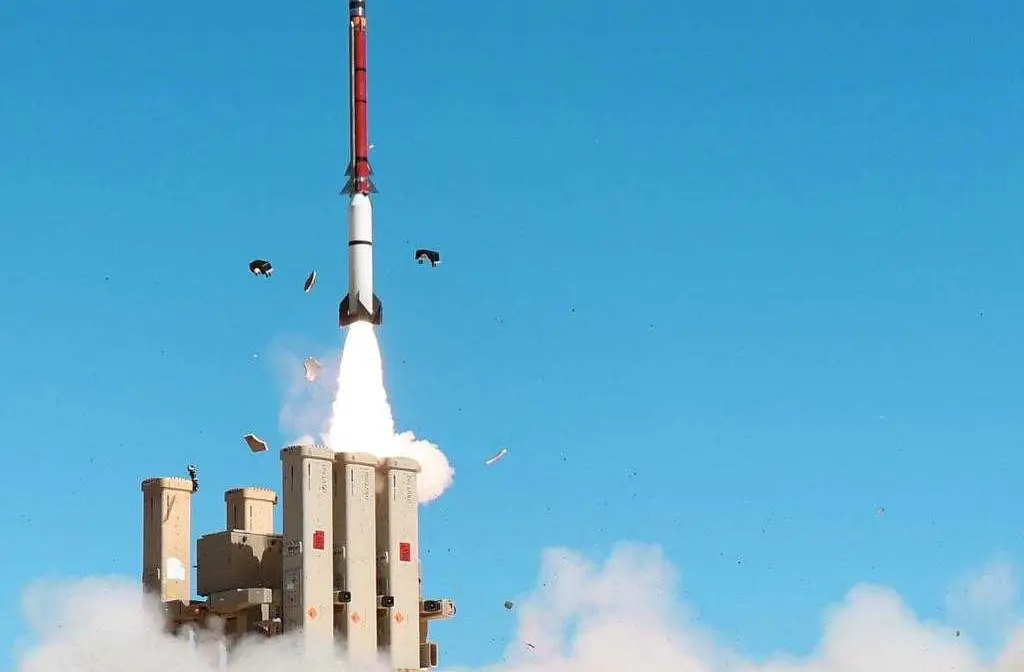 Israel's David's Sling air defense system. Photo: Israeli defense ministry
The US government has granted approval for the sale of the David's Sling air defense system to Finland, as confirmed by the Israeli defense ministry. The cooperation between Jerusalem and Washington is necessary for foreign military sales involving this system, as both countries are co-producers.
Israel's Defense Minister, Yoav Gallant, expressed that the US approval represents a significant milestone in solidifying a historic agreement between Finland and Israel. This step will enhance their military cooperation, enabling them to respond more effectively to global and regional threats.
In April, Finland gave its approval for the purchase, bringing it closer to becoming the first foreign customer of this long-range air defense system. The Finnish version of the system will be a joint development involving Israeli, American, and Finnish industries, with each contributing to specific tasks.
David's Sling is a comprehensive air defense system designed to counter various air and missile threats. Its advanced interceptor, the Stunner, provides military units with a lethal, flexible, and cost-effective hit-to-kill capability. With a maximum speed of Mach 7.5, the interceptor can engage targets up to 300 kilometers away. Additionally, it can be retargeted in real-time to maximize the "keep-out" distance, thereby reducing the risk of collateral damage.
Integrating the system into Finland's command and control will strengthen Helsinki's protection from enemy attacks, enhancing their defense capabilities.