Chad Sends More Troops to the CAR Border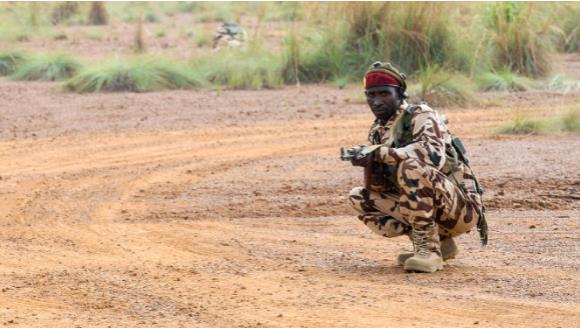 Chad sent Troops to the CAR Border despite the agreement with the Central African Republic on the attack carried out from the CAR side, killing six of the Chadian soldiers. General and Governor of Southern Chad Eastern Logone province Moussa Haron Tirgo claimed that men and material has been reinforced at our positions on the border. Noting the five of the six dead being kidnapped and executed, he vowed, nothing will be like before. The Mayor of the area where the attack occurred, Julien Tawonya, confirmed the strengthening of the security arrangements on the border area.
Sources have informed that the bodies are still in CAR and have not been moved till now. The Chad representatives blamed the CAR soldiers for the attack and claimed that such attacks could not go unpunished. On the other hand, the CAR representatives blamed the rebels for the attack. After the meeting of foreign ministers, the tensions between the countries have eased. An agreement was made to clarify the circumstances in which this attack took place and establish an independent international commission for inquiry.
Both the countries also agreed to strengthen border security. The Economic Community of the Central African States, the United Nations, and the African Union were decided to be involved in the inquiry. A spotlight was placed on the occasionally fraught relations between both the states, one having instability and fighting with powerful armed groups and the other where a new government was established just weeks ago.