4 Rafale Jets: India Set to Resurrect '101 Squadron' at Hasimara Base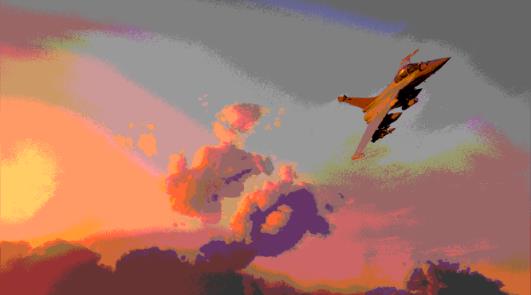 Indian Air Force will be receiving the additional four Rafale jets by the end of May, increasing its Rafale storage to around 24 jets. Indian Air Force set to Resurrect '101 Squadron' "Falcons of Chhamb" at Hasimara in West Bengal to host the upcoming batch of Rafale fighters. The refurbishment comes as advanced units have been already mobilized to a brand new base.
The Rafale deal agreed between India and France in 2016 would deliver 36 aircraft to India. The first delivery of fighters came in June 2020, and the process has subsequently been expedited. Only 24 jets would be stationed by India, with an extra seven to remain in France for coaching and training purposes and another five to be delivered by the end of 2021 before two squadrons are complete.
The new batch of four jets will take off from Merignac-Bordeaux airbase in France on May 19-20 and land at Ambala airbase before being repurposed to Hasimara airbase in West Bengal. The timely landing will rest upon other factors, such as the availability of mid-air refuellers of the UAE Air Force and climate conditions. The intergovernmental agreement with France for Rafale procurement is worth around $8.8 billion. It is manufactured by Defense major Dassault Aviation. The First Rafale squadron consists of 18 aircraft and is based at Ambala. The First Squadron was named "Golden Arrows."
Efforts are underway to revamp the home base for the second squadron at Hasimara with repaved extended runways, ammunition depots, blast pens, and personnel accommodation apart from maintenance bays. The operationalization of the second squadron at strategically located Hasimara airbase in the eastern sector close to the China border comes at a tense moment, while India is locked into a confrontation with China around the Line of Actual Control (LAC).
Under the umbrella of the deal, France has advanced the offer to share and jointly develop technology for a longer range and heavier Highly Agile and Maneuverable Munition Extended Range (Hammer) precision-guided bombs, which are also supplied as part of weapons package on the Indian Rafale.