Archipelagic Coastal Defense – The New Operational Doctrine of the Philippine Marine Corps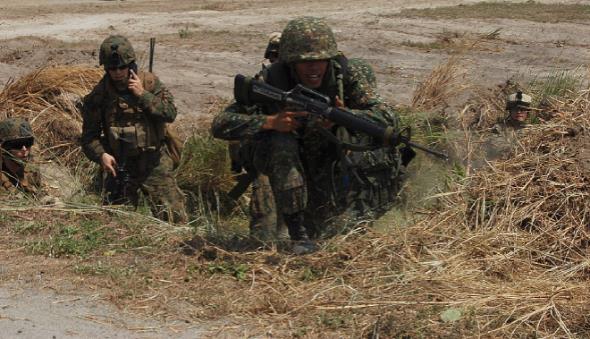 Archipelagic Coastal Defense (ACD), the new operational doctrine of the Philippine Marine Corps (PMC), was approved on April 28, 2021. It is a constructive development for the Active Archipelagic Defense Strategy (AADS) of the Philippine Navy. ACD Concept sets out the roles and instructions for the Navy regarding the operational approaches in the contemporary and prospective operating environment. It also instructs the integration and employment procedures of Marines (in naval, joint, and inter-agency operations) and the Marine Operating Forces (MOFs) (in different maneuvering situations) in the region.
This doctrine would enhance the PMC's capabilities in defense and security of the Philippines, an archipelagic state, in the evolving strategic and security environment. The ACD Concept accentuates the vitality of outward-looking, capable, and prepared MOFs and defense support systems. These operational features would boost the country's coastal defense and the strategic and operational success of the ACD Concept. Moreover, this doctrine asserts the significance of the Marines' external and joint defense operations with the naval fleet, air force, and land forces. It further emphasizes the role of MOFs and Marines in collaborating with civil and military agencies in performing various maritime law enforcement operations in municipal coastal water, border control operations, and other activities.
The ACD aligns with higher strategies. It might be possible that the Philippine defense forces adopt the Anti-access And Area Denial (A2/AD) strategy to boost and improve sea control capabilities and gain more operational control over the security operations. All these improvements and ideas made in the ACD Concept indicate the increasing national defense and security role of Marines, MOFs, and the Philippine Navy in protecting and preserving national territorial integrity in a changing security environment where the marine power of neighboring countries is also increasing simultaneously.