Bulgarian MiG-29 Jet Crashes into Black Sea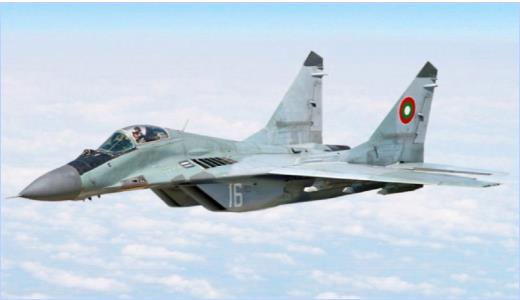 A Soviet-made MiG-29 Jet of Bulgarian Air Force crashed into the Black Sea while participating in the Shabla 21 military exercise, said Bulgarian Defense Ministry. The MiG-29, which was participating in the Shabla 21 exercises, disappeared at 00:45, reports said, citing the Bulgarian defense ministry. A search and rescue operation was started immediately. The search operation involved units from the Bulgarian Navy, the border police, and the air force. Shabla-21 exercises have since been halted. Shabla-21 are national tactical drills with experimental and joint combat live-fire performed by the defense formations of the Bulgarian Army with international participation.
The exercise was originally going to be conducted within 25 May – 16 June 2021 at the Shabla defense target range. Up to 1,500 service members from the Land Forces, the Air Force, the Navy, and the Joint Special Operations Command of Bulgaria and formations from the US and Serbia were expected to participate in the exercise. The explanation for the incident, which the ministry said occurred at 12:45 a.m. civil time, wasn't immediately known.
Panayotov said the pilot didn't attempt to communicate with his base around the time of the accident, and it seems that he didn't eject from the plane. Two other Soviet-made MiG-29 aircraft belonging to NATO-member Bulgaria have crashed previously, in 1994 and 2012. In July 2019, Sofia gave the ultimate green light to a $1.67 billion package deal to get eight multi-role F-16 fighter jets from the US,  the country's biggest military procurement since the autumn of communism within the early 1990s. F-16 fighter jets are expected to be delivered in 2023 and 2024.