China and Malaysia Locked in a Feud Over Chinese Intrusion into Malaysian Airspace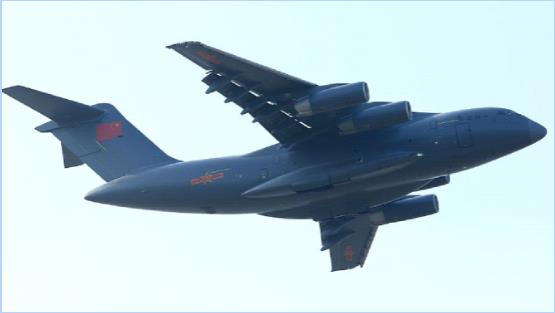 On May 31, 16 Chinese military aircraft flew over disputed waters off Malaysia's eastern state of Sarawak. The Chinese Intrusion planes prompted Malaysia's Royal Malaysian Air Force (RMAF) to scramble its jets to intercept these aircraft. Statement by the Malaysian Foreign Ministry said it had summoned the Chinese ambassador to the country to lodge a protest against this act, which is tantamount to violating Malaysian national airspace and sovereignty.
As per reports of the Malaysian Air Force, the Chinese military aircraft were "flying in tactical formation," between 23,000 feet to 27,000 feet (8.2 kilometers) and came within 60 nautical miles (110 kilometers) of Sarawak, a state on the island of Borneo. It further noted that attempts to contact them were not retorted. Malaysian Air Force Hawk Lighter fighters were then scrambled from Labuan airbase after detecting 'suspicious activity over the South China Sea' and to accomplish "visual identification." Malaysian Foreign Minister Hishammuddin Hussein said aircrafts had entered the Malaysian "maritime zones."
Meanwhile, China has brushed off the concerns by saying that the activities were part of routine flight training and did not target any country. The Chinese embassy said in their statement that the aircraft had abided by international law and Chinese military aircraft enjoyed "freedom of overflight in the relevant airspace."
The move comes in the backdrop of China's controversial nine-dash line claim over the South China Sea, which extends well and covers the East Malaysian states of Sabah and Sarawak. The South China Sea is the most potent flashpoint between China, the U.S, and the neighboring countries who contest Beijing's claims over the whole of the vast, resource-rich sea. China has gradually increased its military presence in the South China Sea by building islands, military outposts, and installations in the sea. In recent years, Chinese military activities have broadly expanded into the region, which is being perceived as threatening by the neighboring countries.
The intrusion into Malaysian airspace is being noted with caution and a sign of China's power projection ambitions. The bitter standoffs and assertiveness indicate China's growing ability to assert territorial claims and demonstrate its intentions to dominate the region, noted an observer. Chinese incursion into Malaysian space seems to stem from a tiff between two countries when Malaysia joined other Southeast Asian nations in sending diplomatic notes to the United Nations in opposition to China's nine-dash line claims. Malaysian involvement in the South China Sea dispute combines its claims in the Spratly Islands and Luconia Shoals off Sarawak. Malaysia also participated with the U.S in the recent military air exercises carried by the USS Theodore Roosevelt Carrier Strike Group in April, which might have triggered extreme Chinese actions.