Croatia to Purchase 12 Used Rafale Fighter Jets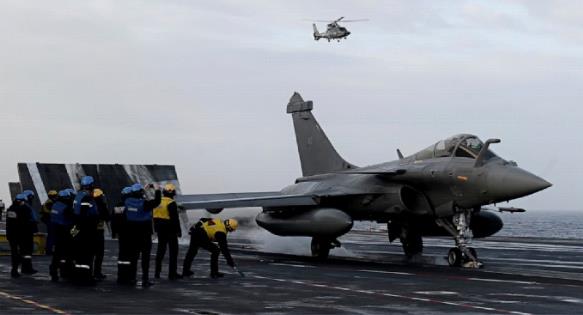 Since 1990, in the largest arms deal worth $ 1.2 billion (€999 million), Croatia agreed to buy 12 used French Dassault Rafale fighter jets to enter them in service with the Croatian Air Force. French Rafale is a multi-role fighter jet with two engines, and the deal, as announced on 28 May 2021, covers ten one-seater and two dual-seater Rafale jets, logistics, crew training, fleet support, weapon systems, and spare parts. Six aircraft are to be delivered by 2024, and the other six by 2025.
The purpose stated is to modernize the Croatian Air Force by replacing the Russian manufactured Mikoyan MiG-21 jets entered into service before 1990. Many of these jets are outdated, and only a few are operational. Being a European Union member, this purchase is also expected to strengthen the Croatian strategic interaction with France and other European states, as mentioned by Croatian Prime Minister Andrej Plenković. Moreover, this deal comes when the tensions in the Balkans are drawn out, and Croatia has already undergone a low-level arms race with Serbia. The Croatian PM believes these jets would provide effective deterrence against possible attacks on the state.
Under the Multi-Role Fighter Aircraft (MRFA) program, Croatia picked the French bid against US, Sweden, and Israel bids. This bid is considered in the best strategic interests of Croatia as it gives the best quality equipped jets at a favorable price that would help Croatia in the long run. Furthermore, this deal would make Croatia fulfill the NATO requirement of allocating 2% of GDP to defense strengthening to ensure military readiness. Moreover, these jets are considered the foundation of Croatia's security, as told by Croatian Defence Minister Mario Banozic. Lastly, the French response to this deal with Croatia was affirmative in strengthening the strategic partnership between the two states.