France Suspends Military Budget Support to the Central African Republic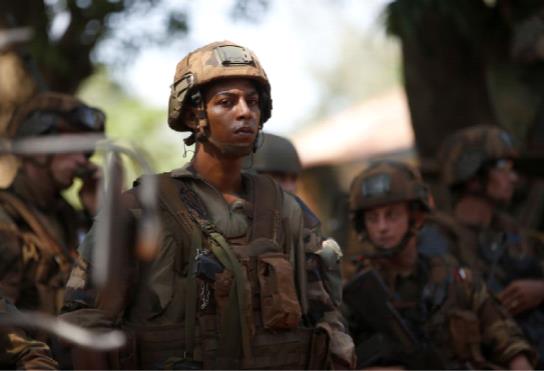 FFrance Suspends Military Budget Support to the Central African government, blaming it of being "complicit" in a Russian-led anti-French effort. In the early days of June, the French military ministry announced that it considers CAR state complicit and henceforth is suspending its military programs and aid allocations for the country. "In many instances, the Central African authorities made promises that they did not keep, both politically and in terms of their conduct toward France, which is the target of a massive disinformation campaign in CAR," France said.
In April, five French military aid workers stationed in the Central African Defense Ministry were called back home. As a result, the military training provided to Central African Armed Forces (FACA) by troops posted in Gabon has been halted, confirmed by the ministry. France has cut 10 million Euros ($12.18 million) in budgetary support for her former colony. France is a former colonial power in the region and with a history of military intervention in its colony. It engaged in halting the violence via Operation Sangaris from 2013 to 2016, and in December 2018, it sent about 1400 assault weapons to FACA after securing an exemption from the UN ban. It was again in the specter in the aftermath of election-related fighting in June.
It contributes around 100 soldiers to the European Union mission EUTM-RCA, which marshals nearly 200 soldiers to train FACA. Around ten of these soldiers participate in UN Peacekeeping missions in CAR (Minusca). The chasm has opened in the backdrop of Russian entry into the theatre of CAR by supplying arms to FACA at the beginning of 2018 and by installing a large contingent of trainers. Moreover, it readily dispatched hundreds of paramilitaries in December to the aid of President Faustin Archange Touadera's army in the event of a threatening rebellion.
Besides, numerous witnesses and NGOs assert that these paramilitaries are fighters from the Russian private security group Wagner, which Moscow keeps denying. The power tussle between Russia and France over the influence in Bangui has become a new feature in this region. France alleges that Russian actions are meant to undermine French influence in the gold and diamond-rich country of 4.7 million. Both countries have waged severe disinformation campaigns through online platforms to undermine and override each other's influence by deceiving and targeting internet users.