NATO Drills and US Bomber Flights: Russia to Form New Military Units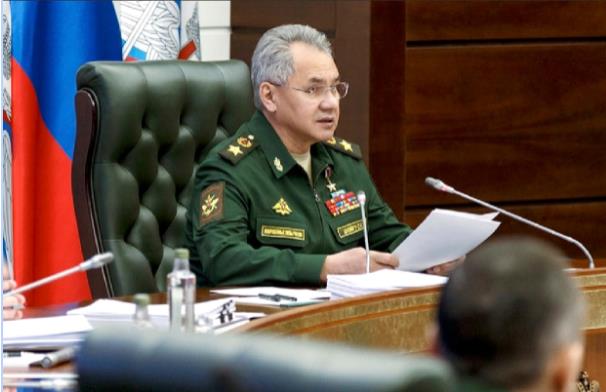 According to the Russian Defense Minister, 20 New Military Units will be formed by the Russian military in the western region in the following year to counter the growing threat from NATO. Making an announcement in a meeting with the top military officials, Sergei Shoigu pointed out that the flights of US strategic bombers have been increasing with time near the Russian borders. In addition, increasing major drills by alliance forces and NATO's warships deployments are other concerns for Russia.
The defense minister asserted that the international security system gets deteriorated by such actions and forces us to take counter to think of an effective response. He further added that 20 more units would be formed till the end of this year in the Western Military Districts. In addition, two thousand new weapon systems have been commissioned this year for the military units of Western Russia. Secretary-General of NATO Jens Stoltenberg, when asked about Russia's plans, noted that over the last few years, Russia has successfully developed new military capability in both conventional and nuclear domains. Therefore, it is willing to use military force against its neighbors like Ukraine and Georgia. The increase in NATO's armed forces readiness over the last years has been done as a response.
Currently, stretching across the Atlantic, through Europe and the region of the Black Sea, with several warships, thousands of NATO troops, and dozens of aircraft are participating in the military exercises. According to NATO, these war games are not aimed at Russia. Still, these Defender 21 exercises are aimed to simulate the response of a 30-nation organization in case any of its members is attacked. In addition, such exercises are a test to keep the supply lines open and deployment of troops from the US. The troop buildup by Russia last month over its southern and southwestern region near the Ukrainian border raised concerns in the West and Ukraine, after which Russia had to withdraw its forces.
Russia, taking advantage of the election of a Moscow-friendly President, annexed the Crimean Peninsula of Ukraine and then put the responsibility on rebels in eastern Ukraine. After seven years of fighting in eastern Ukraine, more than 14000 people have been killed. After the sweeping maneuvers in April, Russia called its troops back from the western region. Still, the Russian Defense Minister has urged them to leave the weapons behind for Russia's Zapad 2021 exercises. The preparation for these exercises that would be jointly conducted with Belarus is in its final stages and is propagated to be exclusively defensive.