Pakistan – Karachi Corps Troops Conduct Defense Exercise "Jidar ul-Hadeed" in Thar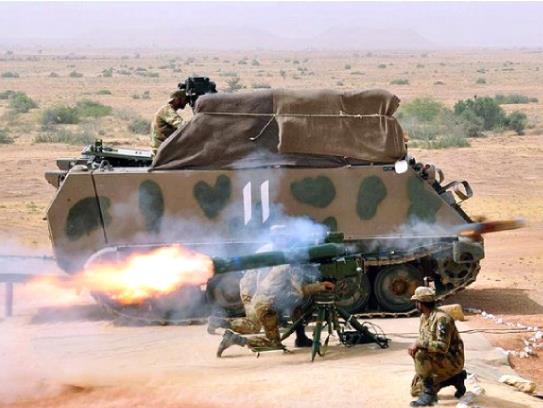 The Karachi Corps of Pakistan Army held a month-long field exercise, named 'Jidar ul-Hadeed,' under conventional operations in the Thar Desert, 74 km ahead of Chhor in Sindh province. The Thar desert also forms the border between Pakistan and India. The exercise commenced on January 28, 2021, and continued till February 28, 2021, as mentioned in a statement by Inter-Services Public Relations (ISPR).
This one-month-long defensive training and maneuvering exercise aimed at promoting desert warfare. It also aimed to enhance the army's operational preparedness and validate the defense concept in a strict and challenging desert environment. This exercise ensures the conflict capabilities of defense troops in a pressing battlefield environment are effective and up to mark.
This defensive maneuvering exercise included various training, the practice of tactical drills and procedures, integrated infantry and forces maneuvers, coordinated defense actions, and survival techniques. Pakistan Army held this comprehensive training to enhance synergy among different military components, efficient response measures in real battlefield warfare.