22 M109 self-propelled howitzers were given by Norway. The contribution includes equipment, spare parts, and ammo.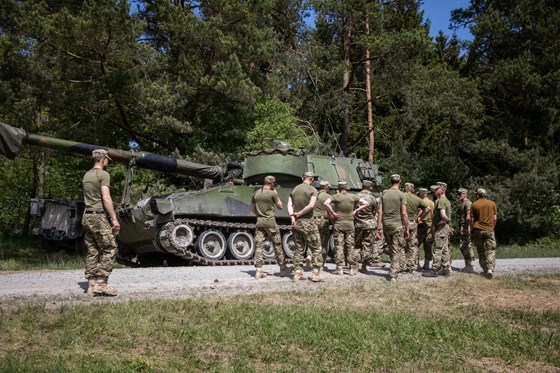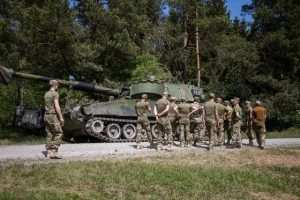 It is crucial for the Ukrainian Armed Forces to have Western assistance and weaponry and equipment to combat Russian aggression. This sort of weapon has been sought by Ukraine. Bjrn Arild Gram, Norway's Minister of Defense, believes that heavy artillery and military systems should be sent to Ukraine as a result of the recent conflict.
New South Korean artillery has replaced Norway's M109 artillery, however, the country still retains a stockpile of M109 in reserve. A total of 22 of these, as well as equipment, replacement parts, and ammo, have been supplied. In addition, Norwegian military instructors have been teaching Ukrainian troops how to operate the system. In Germany, this training has taken place.
According to Ukraine's Minister of Defense, this is a significant contribution and one that is much sought. Shipping of the weaponry from Norway is now complete. For security considerations, the Norwegian government has not announced the contribution publicly. Donations in the future will not be publicized or discussed.
Military assistance:
Ukraine has received 4000 M72 anti-tank weaponry from Norway as part of a military aid package. Delivery of these weapons has taken place.
Norway has sent Ukraine with 1500 bulletproof vests, 5000 helmets, 15,000 field rations, 1000 protective masks with filters, 2000 sleeping bags, 110,000 sleeping mats, and some clothes.
The delivery of this equipment has taken place Ukraine now has an air defense system delivered by Norway.
In order to manage the purchase of military equipment for Ukraine, Norway will make a contribution to a fund. Britain is in charge of the fund, which will oversee the acquisition and shipment of military hardware to Ukraine in accordance with agreed-upon procedures. It is proposed that the fund get 400 million Krone from the government.